Greek goddess Monika Bagárová
Beautiful Monika Bagárová arrived at the event in a breath-taking outfit. This fan of Czech designers presented a Greek gown from the workshop of Lukáš Macháček, which she chose to accessorise by luxury jewellery in the form of glittering earrings and rings. The overall look was further refined by a stylish hairstyle. In our opinion it was definitely the most exclusive model of the entire evening!
Luxurious minimalism as presented by Denisa Dvořáková and Michaela Štoudková
Michaela Štoudková and Denisa Dvořáková placed their bets on luxury minimalism and together with the model worn by Monika Bagárová their gowns belonged to the best what we were able to see at the party.
Michaela wore a dark blue dress from the OUI boutique Prague, matched by a beautiful pair of metallic heels. We commend the hair style and beautiful minimalist watch. Denisa glowed in a silver maxi gown, selecting also a clutch bag of bold colours and wearing, similarly to Michaela, a strappy pair of high heels.
Pavlína Jágrová went for tried-and-tested classic, Kateřina Průšová for elegance
Pavlína Jágrová, too, holds leading positions in our list. The successful blogger has proven that it you reach for bolder accessories and clothes of a great cut, you can be a star even in classic black! Kateřina Průšová placed her bet on elegance and put on a blue dress by Chiara Boni La Petite Robe. Elegance and vibrant colours suit this professional model, and this was a success.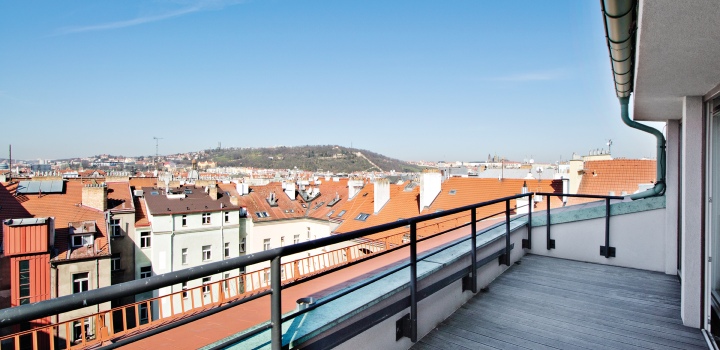 Luxusní byt na prodej - Praha 2 - Nové Město, Praha 2
Show property
We enjoy looking at Mariana Prachařová and the duo Twins!
Among all the elegance the extravagant models of Mariana Prachařová and the Slovak singing duo, Twins, looked absolutely great. While Mariana chose an oversize jumper dress and grey, above-the-knee boots, the Nízl sisters came wearing a purple lipstick, leather jackets and white maxi pants. A really pleasant bit of zest at the MBPFW PARTY.
Kateřina Sokolová And Renata Langmannová haven´t said their goodbyes to summer yet
Kateřina Sokolová put on, same as on some previous occasions, a dress from the Alizé boutique. This she complemented by luxury Boucheron jewellery and together with Renata Langmannová, who put on a white mini dress for the party, they made an impression that summer is not over yet. The models by themselves will not let them down, but will not enthuse anyone either...
Has Petra Nesvačilová just stopped by on her walk?
The actress and director Petra Nesvačilová probably did not spend much time in front of her wardrobe to choose a luxury party outfit and reached for the first combination that came under her hand. Il almost looks as is she has stopped off at the MBPFW PARTY while going for an afternoon stroll.
Even Ester Geislerová sometimes misses the mark…
On the contrary, looking at Ester Geislerová, we feel that she considered the choice of outfit carefully, but the result did not seem fantastic to us. The usually stylish and charismatic Ester must be this time round counted to those who did not quite achieve the result they were aiming for.
Martina Šmalclová