If you like surfing or have a desire to learn and want to enjoy your summer vacation differently than usual, the new concept of the Truck Surf Hotel will literally excite you! A Portuguese pair of travelers – Eduardo Ribeiro and Daniela Carneiro – came up with it.
Video
A cool holiday on wheels!
You can visit amazing surf spots, places with the best waves, beautiful nature parks and magnificent mountains in a luxury truck rebuilt into the hotel! It offers private double rooms with wooden paneling, windows from which you can enjoy stunning sea views, a fully equipped kitchen and, of course, a deluxe terrace for an evening chill!
The Truck Surf Hotel is designed for adventurers who want to enjoy the waves, avoid crowded hotels, experience beautiful scenery and feel as free as birds! How do you like it?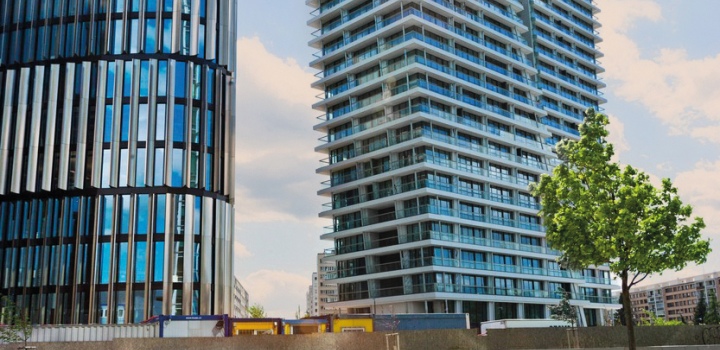 Luxusní byt na prodej - V Tower - 112, Praha 4
Show property
Looking for waves in Portugal and Morocco
The Truck Surf Hotel will take you to the best surfing spots in Portugal, the beautiful areas of Algavre, Alentejo and Costa Vicentina. From January to April, it offers an unforgettable trip to Morocco to luxury seaside locations such as Essaouira, Imsouane, Taghazout or Agadir.
What awaits you in the Truck Surf Hotel?
It is a rebuilt Mercedes Actros with a hydraulic system that allows the walls to expand.
On the first floor there is a living room with sofas and a table for relaxing. There is also a projector where you can view your shots taken during the adventurous day. Breakfast is buffet style, other meals you prepare yourself in the kitchen. On the second floor you will find 5 rooms: 4 rooms for 2 with a bunk bed where you can pay for one or two beds and one double room with a double bed. There is air conditioning and, of course, a shower and toilet.
And the price? A luxury week around Portugal during high season will cost you € 670 for one and the trip to Morocco € 499 per person.
View photo gallery