The Hilton family's strategy combined with bold investments into real property and diesel.
Conrad Hilton was the founder. His talent for business became apparent when he was young. He believed that all space must be used to the maximum. Hilton's strategy was very successful and allowed him to open one hotel after another. The first deluxe skyscraper hotel he opened was the El Paso in Texas in 1930, now called the Plaza Hotel. He also didn't hesitate to invest large amounts into diesel during the economic crisis, and this also earned him a great deal. Today the entire chain has over five hundred hotels in 85 countries across the six continents. Conrad's descendants successfully continue the work he began. His goal was:
"I have learned that you won't get anywhere if you remain sitting comfortably in your chair. If you work long and hard enough, you will manage to make your dreams come true."
Video
The hotels boast interesting names and specialities
This complex of hotels has been visited by John Lennon and Yoko Ono. Elvis Presley lived in the Hawaiian Village Hotel in Honolulu. Barak Obama visited the Prague Hilton Hotel. Lewis Hamilton is a regular visitor to the Hilton Jumeirah. Prince Harry enjoyed the luxury at the Hilton Rio de Janeiro Copacabana.
The Hilton Istanbul Bosporus Hotel is extraordinary. It was built in 1955 as the first Hilton Hotel in Europe and it appeared in the James bond Film called From Russia With Love in 1963. The first Hilton Hotel in Bangladesh was opened at the beginning of 2018. This was designed by Mustapha Khalid Palash. The first hotel in Serbia was opened in March the same year.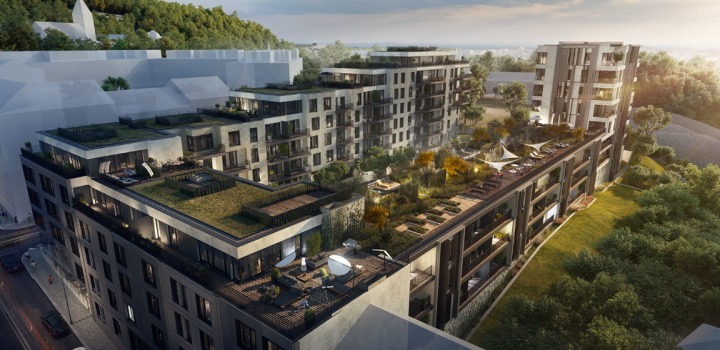 Luxusní byt k prodeji - Praha 5 - 94m, Praha 5
Show property
"Give everyone you deal with the deserved respect. Believe in your ideas, your fate and God."
Conrad Nicholson Hilton, founder of the Hilton Hotel Chain
View photo gallery