Perhaps you would not think of just setting off to Dubai for a skiing and snowboarding trip. This megalomaniac city created from a desert offers unforeseen and unexpected possibilities. Whether you prefer luxury hotels, shopping sprees, relaxation on the beach, or whether you admire architectural achievements, don´t hesitate to also use the option of skiing at an artificially-created hall, Ski Dubai. In the years 2016 and 2017, it was recognised as the best ski resort in the world. 
Video
Location
The great hall, Ski Dubai, is located on the Sheikh Zayed Road near the Jumeirah beach and is a part of the business centre of Mall of Emirates. It was built in 2005 by the development firm of Majid Al Futtaim, which is at the moment engaged in the building of a modern Ski park in Shanghai.
Luxurious Ski Dubai - outside over 45 degrees, inside below the freezing point
The unmissable Dubai construction which looks like a metal tube is 85 high and 80 metres wide. In the building of 22,500 m2 in area, you can find artificial snow aplenty. There is no shortage of ski-lifts, comfortable 4-seat chairlifts, incredible five downhill trails of various difficulty, the longest of which is 400 metres long and elevation of 60 m.
Who will have had enough of skiing can enjoy the bobsled track or a smaller slope for rafting on tyres in the area called Snowpark. As a luxurious bonus you will be able to see the ice cave or ice sculpture of a dragon.
Fun with penguins
You can also exchange greetings with a cute penguin colony of Gentoo and King Penguins who are to be found in the Snowpark. The entry is not free of charge, you can choose from many advantageous packages. Do you wish to try diving with the penguins? Prepare AED 1,365 which is around CZK 8,000.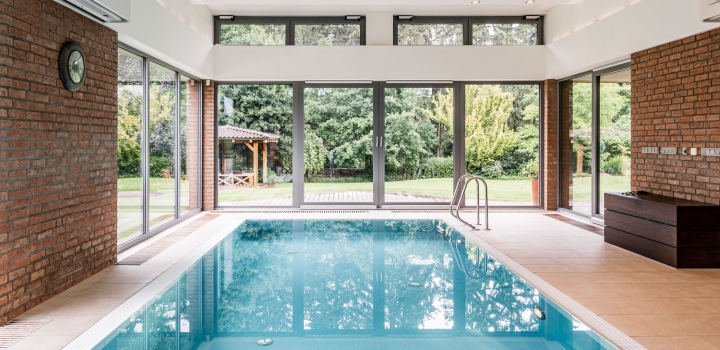 Luxusní vila s bazénem na prodej - Praha západ, Okolí Prahy
Show property
Are you interested in the price?
All day ski pass costs approximately CZK 1,500. The price includes ski equipment but not the clothes. Those who want to stay in the vicinity of the ski slopes, may enjoy a nearby 5-star hotel, Kempinski Mall of the Emirates.
View photo gallery