Although summer is slowly but surely coming to an end, it does not mean that we will get stuck in a mall again in the absence of tropical temperatures. There we will be another three seasons. Prague still offers a lot of fun and outdoor experiences. For example, summer cinemas have really spread recently. We have picked the most original ones for you which offer not only a luxurious spectacle but also a fun atmosphere.
1. CAMP
The Center for Architecture and Urban Planning (CAMP) decided to open an open-air cinema in August. Every Wednesday and Sunday, Czech films filmed in Prague are screened on the outdoor screen and the architecture of the metropolis and the famous Prague places play a major role in them. For those who still like to learn, there is a commented ride on the so-called architectural tram.
Admission is free, but the capacity requires you to reserve a seat.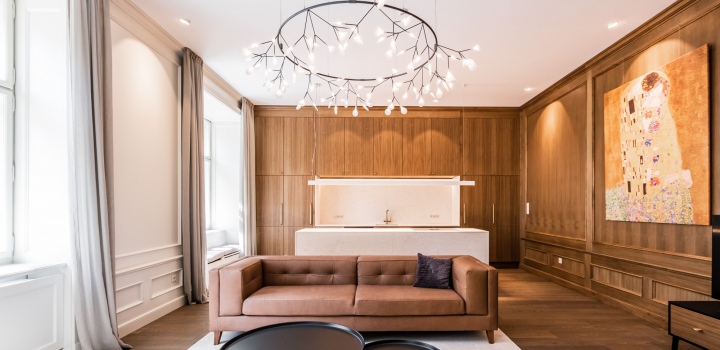 Luxusní byt na Starém Městě - Praha 1 - 120m, Praha 1
Show property
2. Ship
Original Summer Cinema on board of the Greenyacht, where you will see a film above the surface of the Vltava River and experience an experience of an evening hanging out and BBQ. This cinema aims to revitalize the place by the water, show off the unconventional connection of the summer cinema and the restaurant environment. It can be found at Libeňský bridge. Advice from us - do not forget repellent!
Admission is CZK 100.
3. Karlín barracks
Summer cinema in Karlín barracks. A unique environment, that much is true. The organizers call it a place for people to meet across generations. Cultural oasis without visual smog just minutes from the center of Prague. Café, cinema, sandpit, gallery, bar and club, fireplace, cultural and sports activities. Films are played on Thursdays and Saturdays.
The basic entrance fee starts at CZK80.
4. Couch
Summer cinema Be2Can Couch in Stromovka. The Couch in Stromovka is not just another of many summer cinemas. It welcomes you in the open air, which is also prepared for bad weather, and in front of the inviting bar it will present films that have something to say, and most importantly you will have something to say about them.
The basic entrance fee starts at CZK98.
5. KinoBus
Because the Prague public transport company tends to be the main enemy of all passengers in the summer, since the holiday traffic is just useless, they trying to make it up with KinoBus. The film projects free Czech and foreign production in selected Prague locations. It offers 200 seats, blankets and refreshment.
KinoBus is a special vehicle that was created on the basis of a classic bus. However, the insides have undergone considerable changes. The result is a fully-fledged mobile cinema that transports an experience instead of people. An 8 x 4 m inflatable projection screen was custom-made in England.
Admission is free.
View photo gallery
Karlínské kasárny
Prvního pluku 20/2
186 00 Praha 8 – Karlín