A modern bride wearing deluxe simplicity
The new collection of wedding dresses by Stella McCartney offers deluxe light dresses, which have both traditional and modern elements. The designer kept classic style in mind and created all seventeen models in a pure white colour, which symbolises purity, simplicity and refinedness. White is essentially destined for brides.
"This is something that I dreamt about, because it is a matter close to my heart. I think that in today's world the wedding day is perceived differently to the way it was perceived in the past. I present wedding dresses full of lightness and modern and traditional elements rolled into one."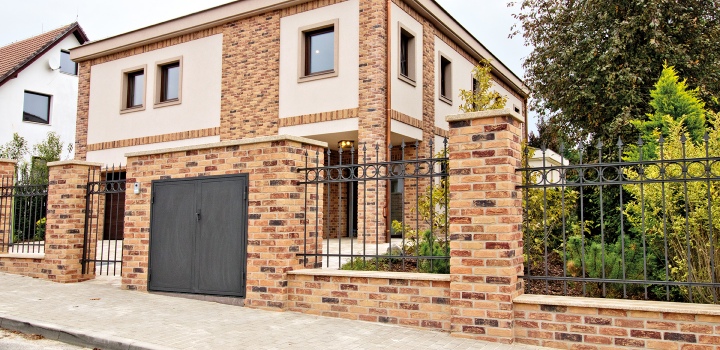 Luxusní vila na prodej, Praha 6 - Nebušice, Praha 6
Show property
From classic items to inspiration by the newest trends
Stella McCartney has prepared a wide range for brides. She offers a flowing dress that closes behind the neck in a light fabric that closely fits feminine curves. Another dress is in the same style, it has long sleeves, but reveals the beautiful, gentle curve of the back. Modern brides will be certainly be interested in the white suit consisting of trousers and a beautiful jacket. Or do you prefer a lace dress with a belt to emphasise your feminine charms?
The collection also includes subtle elegance in a dress with spaghetti straps, which is completely covered in white sequins. Some people would have no problem wearing it to the ceremony, for others it could be the ideal alternative for the wedding after party.
Choose high-heeled shoes to go with these elegant dresses
Even though boho weddings are a great trend throughout the world today, with women wearing sandals or tennis shoes, high-heeled pumps or high-heeled sandals are an essential accessory for these deluxe dresses. The graceful silhouette will beautifully elongate your figure and definitely make you irresistible. Let the simplicity and luxury emphasise your beauty!
Dominika Nečasová