Have you always enjoyed the sight of graceful figure skaters on your TV screen during the Winter Olympics? Their pirouettes and jumps don't necessarily have to be unreachable for you. Try to catch up with them and start training. You will certainly enchant many a bystander, and more importantly, your health with benefit from this endeavour. Forget the stadiums, though - open air ice skating rinks have opened at several places in Prague. What, you don't own ice skates? Excuses, excuses. Almost all skating rinks will be happy to lend you a pair for a symbolic price. And if you actually own a pair of ice skates, you can have them sharpened on the spot, thereby improving in this sport discipline even more. We bring you some tips on which rinks to try in Prague.
Can you imagine anything more romantic than evening stars shining over your head, fresh air, the sound of carols from Mariah Carey, and the possibility to refresh yourself with hot tea to warm up, or skip the tea and go for mulled wine or mead? Prague's open air ice skating rinks are starting to welcome people, which is clearly an opportunity that only comes once a year, so be sure not to miss it. Maybe that's why the time before Christmas is one of the most beautiful times of the year. Winter fun is definitely not only for the little ones and let's be honest, there's a bit of a child in each and every one of us.
Ice rink on the Fruit Market
Its central location makes this skating rink especially popular among Praguers. You can skate here every day from 10 am to 9 pm on an area of ​​14 x 30 meters. Interesting events are prepared for you on the weekends. If you don't have your own skates, the skating rink the Fruit Market is one of the many places willing to lend you a pair for a small fee. Interesting events will await you here you on the weekends, and it would be a shame to miss out on them if you happen to have a free Saturday or Sunday!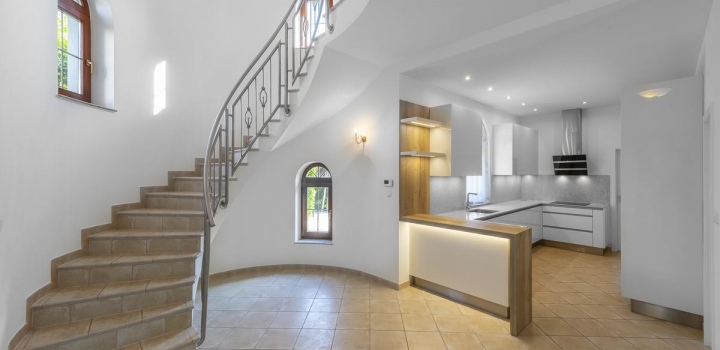 Luxusní rodinná vila na pronájem - Praha 6, Praha 6
Show property
Entry to the skating rink is free.
Take your ice skates for a spin on your way to the mall!
If you are heading out to buy some Christmas gifts in the shopping center in Pankrác, be sure not to miss the huge ice rink near the main entrance. Here you'll be able to skate not only during the week, but also on the weekends from 9 am to 9 pm. This place also offers skates for rent, for a fee of 80 crowns. Entry to the ice rink costs 50 crowns. The skating rink at Pankrác will be open until February, so if you happen to gain some extra pounds during the holidays, you can skate them off here.
Na Františku and under the Žižkov tower
You can also dust off your skating skills on the ice rink in Kozí Street in the sports complex Na Františku every day of the week. Here you will also be able to rent skates for 50 CZK, although there's a refundable deposit of five hundred crowns.
Another beautiful open air skating location can be found directly below the Žižkov Tower in the Mahler Gardens Park. From December 1, you can go to the ice rink with your friends not only for some winter fun, but also to taste local culinary specialties from the garden restaurant Miminoo.
View photo gallery