Hotel W Miami is a luxury hotel frequently patronised by celebrities which is sought out by the most demanding clientele of all. It is located on the main street in Miami on Collins Street close to luxury businesses, boutiques and all of the places which each and every visitor might be looking for. The hotel is also located right on the beach with fine white sand – ideal for moments spent pampering yourself on a promenade bathed in sun. 
"Whatever/Whenever"
Customer service in Hotel W is absolutely exceptional. This hotel philosophy is called "Whatever/Whenever". Any wish you could possibly think of will be fulfilled. All you have to do is call room service at any time of the day or night and whatever your wish is, it will be fulfilled – whatever, whenever!
Exclusive amenities
Not only are suites luxuriously furnished, most of them even have a large patio with a view of the sea, where you can enjoy a glass of Champagne in privacy and pleasant shade. Luxury amenities are of course provided and you can choose from several types of suites or even luxurious residences with several rooms which have an area of up to 150 m2. You will find two luxury restaurants by the pool and the DJ will play pleasant lounge rhythms for you all day long.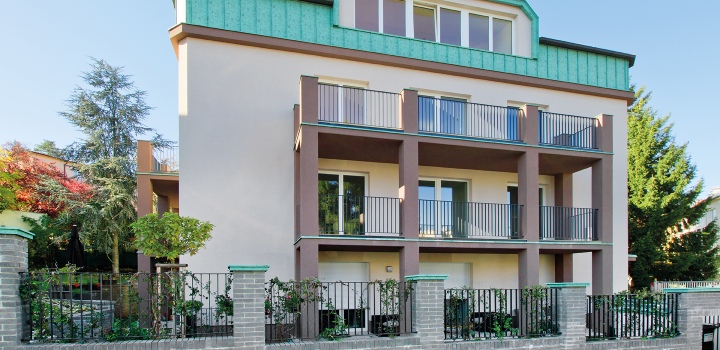 Pronájem luxusního bytu s terasou - Praha 5, Praha 5
Show property
Restaurants
Hotel W does not offer a conventional buffet breakfast, but a luxury à la carte breakfast menu. Most of the restaurants in the resort are furnished in a very elegant designer fashion. There is of course a dress code and you will meet here not only stylishly and sexily dressed ladies in luxury outfits, but also men on business meetings dressed to the nines and world-famous faces.
Various activities and lively nightlife
The list of activities on offer in Miami is inexhaustible. There really is something for everyone here. From scuba diving, paddle boarding, boat trips, shopping, visits to galleries and museums or the undersea worlds of aquaria, right through to lively nightlife. That is renowned here, so you must set out to party at one of the most luxurious of night-time bars in Miami – the Whisper Cocktail Lounge in Hotel W offering an amazing view and the highest concentration of celebrities! 
Inspiration by Easter Island
The building of W Hotel Miami was designed by Arquitectonica architectural studio, which collaborated with the designer Philippe Starck and John Hitchcoxem. The designers were inspired by the Moai statues on Easter Island and formed pillar-shaped heads, linked to sophisticated design emphasizing space and privacy with city life.
The atmosphere of the hotel is breath-taking, elegant and absolutely luxurious. You won't regret visiting.
Video
View photo gallery
485 Brickell Avenue, Miami, FL, 33131, United States