Summer through the eyes of Dolce & Gabbana
The central themes of the luxurious SS20 collection are the jungle, tropics and safari. That's why it features prints with juicy watermelon, coconuts, pineapples, cute parrots, leaves or blooming flowers. This is simply a proper Summer collection.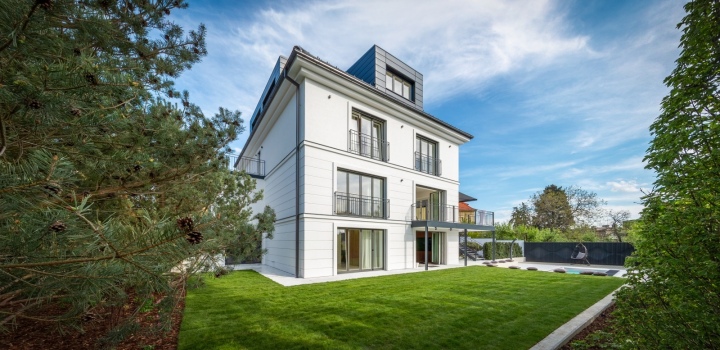 Luxusní vila na prodej Praha 6 - Hanspaulka, Praha 6
Show property


Dirty Dancing in reality
We're totally blown away by the melon shirt. At last, we can say "I brought a melon" everywhere we go... and it will be true!

The most stylish animal caretaker in the area
Next to pieces covered in exotic prints you'll also find a minimalistic beige jumpsuit in the collection, a shirt or shorts in which you can aspire to become the sexiest animal caretaker at a zoo, or a safari guide.


Animal prints are all the rage
Animal prints will also be a trend next season, especially zebra, tiger, leopard or jaguar prints. Your outfit will look great when you combine it with a little less flashy piece, such as nude shorts.




Black classic in a new coat
SS20 can't not contain black classics that Dolce & Gabbana's take turns into an interesting spectacle. Transparent tulle skirts, lace, corsets and a chic trenchcoat? In these pieces, men will drop at your feet.



Luxury Prague Life Flop
Among all those swimsuits, mini skirts and sexy lace, a gold suit combined with a hijab looks a little funny. But sure, to each their own... It might as well be a really well thought out business move!

You can find more models from the luxurious SS20 collection at the end of the article.
Martina Šmalclová