Sometimes it may seem that perhaps everything has already been made. However, the situations that newly arise drive the mankind to design and manufacture new machinery still. Arthur Huang was motivated by the current problem of overflowing waste that is flooding the earth; and created Trashpresso. It is one of the ways that waste may be used to our advantage.
Video
Tiles from plastic waste
It is able to recycle up to 50 kg of waste per hour. It is converted to architectural tiles, which are very versatile and durable, providing a wide range of utility. They may have a decorative role indoor and outdoor, or serve as a floor covering.
"To push the limits is the only way to improve and innovate."
Architect and designer Arthur Huang and Jarvis Liu founded company Miniwiz in 2005. In 2007 it developed its breakthrough HYmini project - portable windmill solar generator made from recycled plastic electronic waste and recycled paper.
In 2017 they launched Trashpresso, a first mobile machine for the recycling of plastic and textile waste in the world. The aim is to bring recycling also to isolated communities throughout the world, by means of a mobile platform. Even at remote locations around the world there is the same situation as in big cities: plastic rubbish brought in by visitors finishes in rivers and then oceans here, too.
Their novelty was introduced in Beijing, plateau Yushu in Tibet, in Shanghai during Earth Day, in North American states, but also in Europe - at this year's Design Week in Milan and London Design Festival.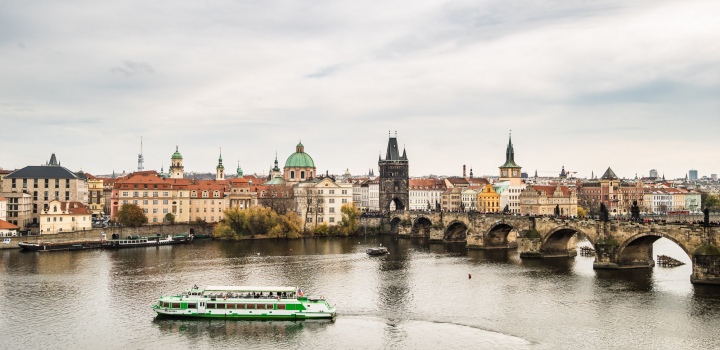 Byt k prodeji - Praha 1 - Malá Strana - 117m, Praha 1
Show property
Miniwiz - technology pioneer in the field of energy and the environment
In 2015 the World Economic Forum branded Miniwiz as technology pioneer in the category of Energy, Environment and Infrastructure. And it noted the positive impact on the world environment and economic development. Since 2005 Arthur Huang has been transforming rubbish into furniture, buildings, accessories and even a small aircraft.
View photo gallery