As well as the new collections, the Louis Vuitton House of Fashion also presented its new Travel Books in spring 2018: four volumes devoted to four exclusive destinations presented by four artists.
Chinese artist Li Kunwu portrays Cuba in his prolific and passionate style. Russian Pavel Peperstein portrays a Prague full of colourful icons, poetry and romance. American Miles Hyman depicts the lively metropolis of Rome and Swiss Thomas Ott travels Route 66 and narrates its raw and dark story. Which book from this deluxe edition are you interested in?
Video
Books that tell unbelievable tales from people's journeys
You will find illustrations by famous artists and new talented artists on the pages of these deluxe Travel Books, where they recount the stories of the cities and countries they visited. And you really do want to read stories like this and even experience them!
Each book provides interesting information about the architecture and local people. The Travel Book edition follows on to the successful Louis Vuitton Carnets de Voyage edition, which offered adventure and experience through the eyes of several exceptional illustrators and aquarelle painters over a period of nearly twenty years.
A new modern view of travel
These deluxe books focus on remote and wild places, as well as cities that never sleep. Each artist received an assignment to present a destination that they had never visited. They confront the unknown, which stimulates them to discover. In places we are not familiar with we have a tendency to perceive everything much more intensively and we enjoy being surprised by new things. The artists cross the boundaries of portrayal. The presented creative worlds are very varied – the artists travelled to various corners of the world on their journeys and were given no limits when choosing their medium.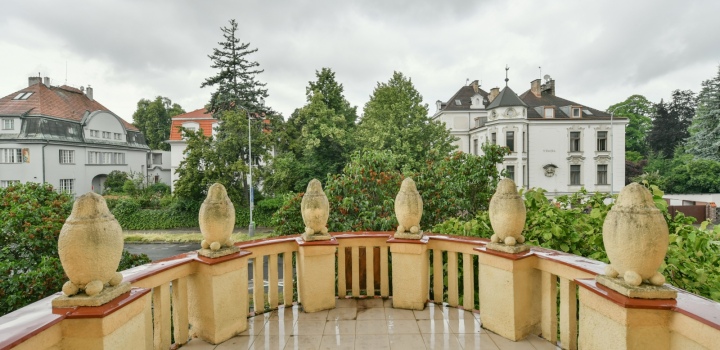 Luxusní vila na prodej na Praze 6-Bubeneč, Praha 6
Show property
Deluxe drawings, collages, modern art and comics
Passionate travellers, who love a different perspective will be excited by this new edition of books. We like the fact that the edition also contains our beautiful Prague, which certainly has a lot to see. The book is full of beautiful drawings, collages and also interesting cartoons, which are worth seeing. The limited edition of 30 books from each new title will be numbered and signed by the author and will be available for purchase at selected Louis Vuitton stores. What do you think is written in the book about Prague?
View photo gallery