Forty years of socialism had unfortunately left an impact that lasts to this day. Of course, you're thinking 'What does she know about that...' I admit, that while I was born in 93, it's enough for me to take a look into the first republic historical archives of my family. My great grandfather had a fashion salon, and he sewed, among other things, even men's suits! It was a salon just like salon Adam or the one of Oldřich Rosenbaum. Back then, there was no man, who would enter into society with stretched out overalls.
Unfortunately, history has skewed their perception and their acceptance of elegance. And that is why, today, we're living in one great fashion chaos…
The contemporary Czech man couldn't care less, what others think about him
Investing into quality (or at least likeable) clothes are a waste of time, and foremost of money for him. To this day, men hate shopping, and the option to ask the sales assistant is a matter of embaressment to them. They pick clothes to blend in the crowd, their goal is greyness and comfort even at the cost of fashion hell. That's why we can still see man on the street in massive coats from the 90., over-washed caps with Nagano olympics logos, the combination of suits and a windbreaker, dirty battered sports shoes or well-worn army pants.
I'm really frustrated by the fact, that most men don't even make an effort to change something, and they don't want to admit their mistake. Especially, when only a few miles from our border to the west, we can see it works.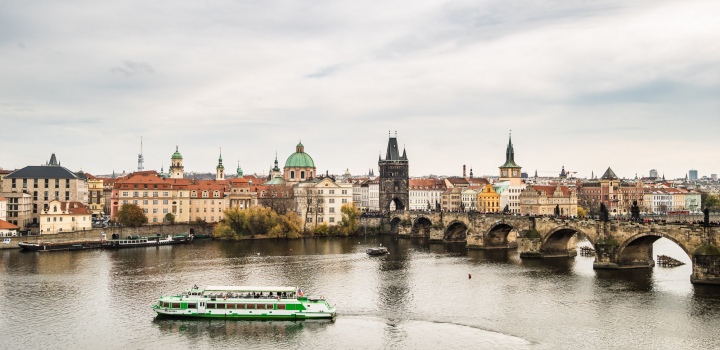 Byt k prodeji - Praha 1 - Malá Strana - 117m, Praha 1
Show property
Inspiration EXISTS!
We can only thank god for that apallingly low percentage of individuals, who were forced to change their perception of fashion due to, for example business (There, it's not possible to look like a hayseed). I have to commend Czech brands, such as Blažek or Bandi. A huge promotion of what an adult man should wear was long needed. From world brands I'd mention Brioni, Burberry or TOM FORD.
And how did the clothes of my man end up? He keeps one giant coat with pockets in the wardrobe, but I'm giving him a year, not a day longer. (I SECRETLY carried massive boxes of clothes to a charity!)
Nejhůře je na tom volba bot!
View photo gallery