This picturesque corner of Prague's Břevnov quartier has come back to life and regained its luxurious aspect, which it most certainly merits. 
Kajetánka residential project: perfection in every sense
An excellent location and abounding greenery have predestined this part of Prague to become of the most luxurious places to live in the city. Extensive reconstructed has helped to achieve this goal, and now offers exceptional living in the Kajetánka residential development, which consists of 4 apartment buildings featuring spacious apartments with stunning views and plenty of greenery.
Orangery: the luxury jewel of Kajetánka
The prized jewel of this residential project is the luxurious Orangery Villa, which offers incredible spaces spread over 900 m2 of the 2 wings, 3 floors and attic of the original family residence. The future owners of this villa will be able to enjoy the atmosphere evoked by a unique combination of history and modern living every day.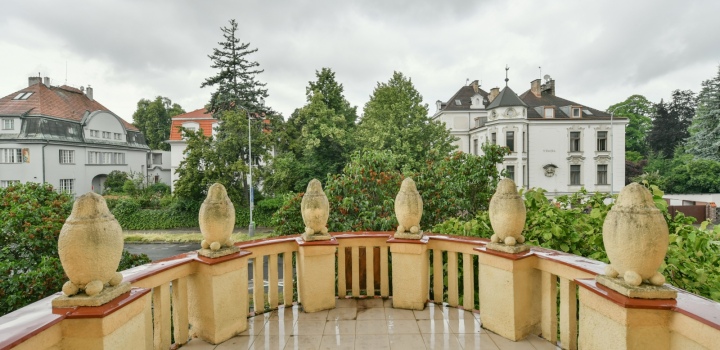 Luxusní vila na prodej na Praze 6-Bubeneč, Praha 6
Show property
The Orangery is located in the middle of a gorgeous park with an area of 31,000 m2, with a lake and stylish restaurant.
Close your eyes and imagine life at a chateau with a view of nature, a spacious terrace and pool, all just 2 kilometres from the majestic Prague Castle. The Orangery is a luxurious oasis of peace in a perfect location full of vegetation, right next to the centre of all the action. 
Video
View photo gallery
Y&T Luxury Property Prague Czech Republic s.r.o.
Myslíkova 245/3, 110 00 Prague 1, Czech Republic