The music is always excellent and the actors are well prepared. An art form that combines the drama of theatre with music. Stories sung by individuals and large choirs. Opera is moving to the forefront and we can enjoy its increasing popularity. Don't hesitate and book your ticket today. Opera Prague is waiting just for you. 
The Prague State Opera is part of the National Theatre in Prague, home of the National Theatre Opera and Ballet ensembles.
STATE OPERA BUILDING IN PRAGUE
You can enjoy the Prague opera in a charming neo-Renaissance building that boasts a lavishly decorated interior. It has a spacious auditorium and its neo-Rococo decoration ranks it among the most beautiful theatre houses in Europe. Europe's leading opera scene is located in Prague 1 - Nové Město. Inside, you will find busts by sculptor Otto Mentzel, 13 statutes by Theodor Friedl, busts of artists that fell victim to Fascism, paintings by Eduard Veith, giving you an amazing cultural experience just be stepping into this stunning building.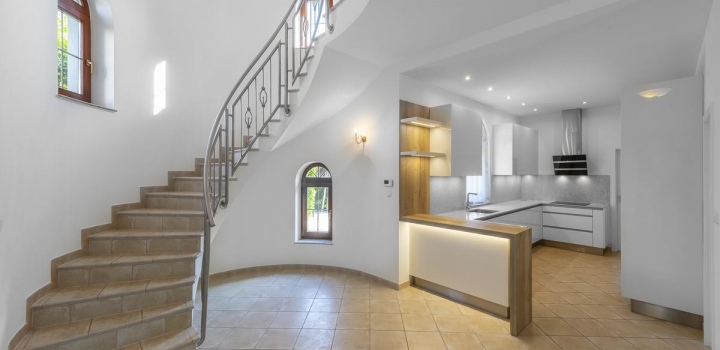 Luxusní rodinná vila na pronájem - Praha 6, Praha 6
Show property
A BIT OF HISTORY
The State Opera, formerly the State Opera Prague, the Smetana Theatre and originally the New German Theatre. In the 19th Century the State Opera building was opened as the first German stage in Prague. Performance were held at the Estates Theatre, alternating with Prague Germans and the Czech ensemble. Driven by a desire for their own theatre, a new theatre house for the German Theatre Society was built following negotiations and private collections. The new German theatre flourished and its first director reached a superior artistic level of international significance. After World War II, the building was made available to the 5th of May Theatre, but became part of the National Theatre as early as 1948. For 20 years the State Opera Prague functioned as an independent institution, but was then incorporated in the National Theatre group.