You've never heard of ODIVI? Well now you have for sure!
The founder of ODIVI and designer Iva Burkertová describes her brand as a play on structures and materials. This time she decided to take a completely different route though. Maximum controversy! Well, any publicity is good publicity and after this year's MBPFW it's more than certain that the name ODIVI will resonate through society for quite some time.
Welcome to Zombieland
While a showcase of naked bodies might be welcome in many cases, ODIVI's show definitely isn't one of them. The models were "upgraded" by creepy make-up and lenses, and so the fashion show looked more like an invasion of zombies that forgot to put on any clothes before attacking!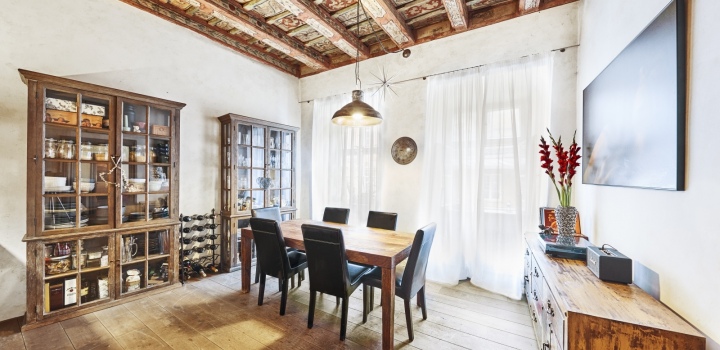 Byt na prodej v historickém paláci - Praha 1, Praha 1
Show property
Clothes, where did you go?
While we're trying to look at SS20 from an artistic perspective and with a certain amount of hyperbole, we can't help but be disappointed. How we miss collections filled with basic pieces for all wardrobes, neutral and subdued tones that could be worn throughout several seasons in a row! How we simply miss any kind of clothing really!
See you next time (not)
We're sure that ODIVI brought more than enough attention to the issue of the fashion industry and textile waste and next time, we'll get some stylish, ready to wear and easy to combine pieces that are so typical for this brand. Cheers to zombies!
Martina Šmalclová