Cloche hats and pleated skirts for mature ladies
Long coats, pleated skirts, bizarre cloche hats and models à la nightgown. If the collection didn't also include a few metallic outfits or sexy mini skirts, we'd think that the luxurious Italian brand has decided to aim at customers over 50.
Just look at Gigi Hadid, for example, she could go straight to retirement and start hunting for sales in grocery flyers.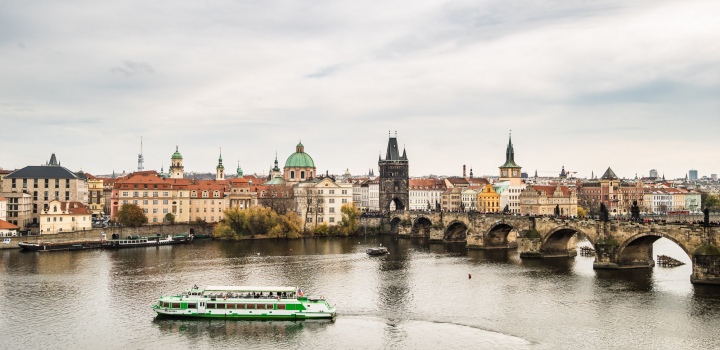 Byt k prodeji - Praha 1 - Malá Strana - 117m, Praha 1
Show property
Transparent fabrics remain
Compared to last year's collection, which was dominated by low-cut necklines and mini, it could seem that Prada has decided to go in a little more conservative direction this year. It's not entirely true, one thing actually remained - transparent fabrics, and so there are few bolder models in SS20 too.
Luxury Prague Life's Favorite
Nothing extravagant, not much hesitation. Our clear favorite is the luxurious black chiffon midi dress, which actually isn't boring. The transparent and gathered fabric gives it some much needed flair and we cannot say much more than an awed "Ah...".
Uninspired!
Not great, not terrible. There are so many outfits in the SS20 collection that just leave such a no-impression that you'll be surprised yourself! Flair, inspiration, finesse, energy - that's what it lacks and we're absolutely not used to that with Prada.
Luxury Prague Life's Flop
Don't expect a large number of flops. You probably won't find pieces in the SS20 collection that you would want to wear yourself, but if somebody else wore them, you probably wouldn't be giving them disgusted looks. If we were to pick out the black sheep, though, here they are!
Other models from the SS20 collection can be found in the gallery at the end of the article.
Martina Šmalclová