We don't have to persuade anybody that the French have a sense for timeless style. Timelessness and nonchalance are trademarks of French fashion not only for adults.
Let us present the new luxury children's collection by legendary brand Petit Bateau. The luxury garments are made of pure cotton, so you can rely on first-class quality. Your children will appreciate above all because of their comfort. But they are not the only ones who recognise quality.
Karl Lagerfeld know what is good 
Even Karl Lagerfeld has been convinced of the quality of the Petit Bateau brand, choosing it as an accessory for his fashion show in 1994. At the time, the t-shirt born by the stunning Claudia Schiffer under a Chanel jacket disappeared from racks instantly. 
Video
Petit Bateau: Back to school with a smile!
Children must feel good in their new clothing, and even more so if they are starting their next or very first year of school. The exceptional Petit Bateau Autumn/Winter 2017-2018 collection brings modern, high quality clothing to children's wardrobes, with luxurious navy designs inspired by Scandinavian nature and contrasting shirts and vests which reflect English and American college style.
Little sailors and northern princesses
Blue stripes on cotton t-shirts and naval anchors on soft sweaters are just some of the used patterns that keep a child's spirit on vacation for just a while longer. But autumn in not just a season of rain and cloudy skies, but also colours. Deep blue, red and yellow on jackets, raincoats, skirts and stockings highlight the autumn mood on the streets and blend perfectly with the magical colours of nature.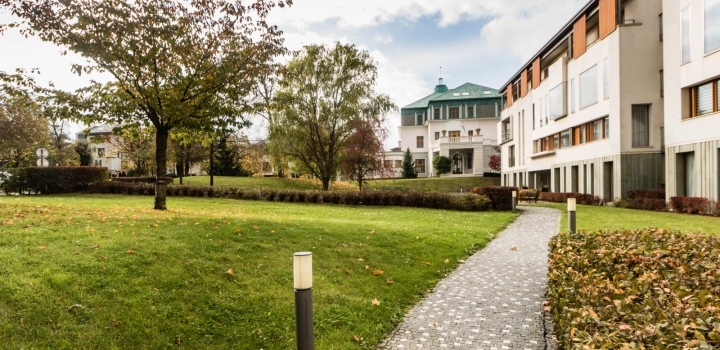 Luxusní byt na prodej 267m, Praha 6
Show property
Luxurious materials, precise tailoring and lightness: these are all features of the winter collection. Long warm scarves, elegant ponchos and sweaters with embroidered flowers give every little princess a smart and chic style. Children can enjoy even the foul weather outdoors in warm and comforting luxury. 
View photo gallery
Na Příkopě 1096/19
110 00 Praha
Česká republika