During the second half of the 20th Century, with its exceptional control and its V8 engine, Quattroporte represented the fastest sedan in the world. For the subsequent 50 years the Quattroporte model remained one of Maserati's flagship products - always exclusive and always completely different.
The New Maserati Quattroporte Series
With a modest degree of remanufacturing the Quattroporte became its flagship vehicle, enabling the auto producer to launch a new series and thereby to offer a choice to its highly demanding clients between two unique cars: i.e. the comfortable GranLusso and the sporty GranSport.
Each series has been designed to meet the needs of those customers who are seeking a distinctive and unique product from amongst sedans that are recognised as operating in the high-performance range. The GranLusso and the GranSport are instantly recognisable based not only on their distinctive design but also on their uniquely luxurious interior.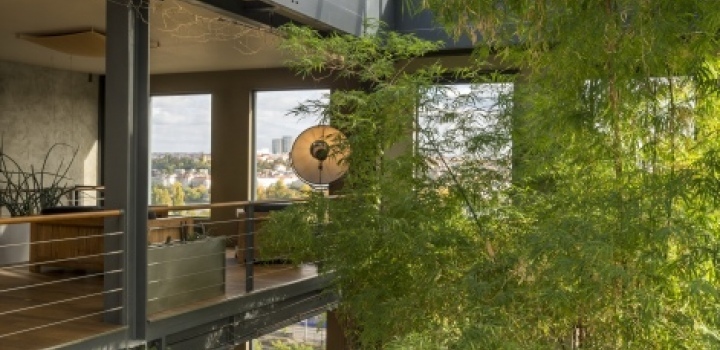 Loft s výhledem na Prahu 445m, Praha 5
Show property
The GranLusso: Irresistible Style and Enhanced Exclusivity
Those who are looking for a more exclusive and an enhanced experience will find that the new Quattroporte GranLusso represents their answer. Both the seat upholstery and the entire interior have been styled by the Ermenegildo Zegna fashion house.
The interior combines selected silks of different colours and other first class materials from the Ermenegildo Zegna store, thereby succeeding in creating a masterpiece imbued with sophistication. Maserati is the only brand in the world that produces luxury cars with silk interiors.
Additional new improvements to the cab of the GranLusso model include a leather steering wheel, wood panelling, power steering, an effective rear blind, 4-zone air conditioning and heated rear seats. For an even more luxurious appearance there are chrome inserts on the exteriors of the bumpers and this model has also been endowed with elegant 20-inch Mercurio wheels.
The GranSport: for a Sporty Look
The very noticeable and dramatic GranSport has appeared on the scene for those individuals who desire that their Quattroporte will clearly reflect their sporty lifestyle.
The most current exterior enhancements include new front and rear sports bumpers with exclusive shiny black features, together with beige skirts, 21-inch Titano wheels and red brake callipers. Inside the cabin you will find special sports seats, gearshift levers, sports Inox pedals and a new sports steering wheel.
GranSport: Carbon Fibre both Inside and Outside
Quattroporte may be even more dynamic, if you purchase it with a carbon package. The exterior package comes with exterior mirrors, door handles and centre columns – all of which are made from a special carbon fibre, while the interior package comprises the steering wheel, the doorsills and the interior panels that are also made of carbon fibre. Both of these packages can either be ordered separately or in combination.
Video
View photo gallery
Maserati