A campaign inspired by the visual language of the city
Imagine the deluxe city of Las Vegas full of lights and neon. And this is exactly where the Prada campaign found its place. A surrealistic reflection of Las Vega, including red velvet curtains, glittering lights, billboards, cabriolets and models wearing distinctive items that you can't fail to notice. Essentially a neon dream that will draw you in.
The deluxe Prada collection is shown to good advantage in this environment
The items from the Prada FW 18/19 collection are perfect for the depicted illuminated environment. Irresistible and novel shoes on unique spike heels, tights and socks with the Prada logo, neon handbags or clothing with various patterns or floral appliqués. The most exclusive items are the platform shoes with a flame, which will light you up and give every outfit a real dose of extravagance. But each item is interesting in its way, because it will brighten up the gloomy autumn and winter days and bring some colour and life to them.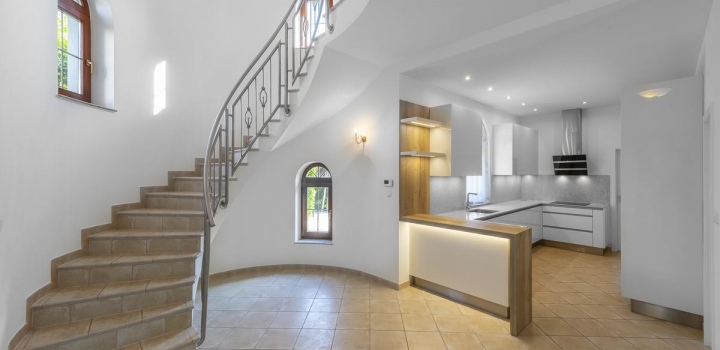 Luxusní rodinná vila na pronájem - Praha 6, Praha 6
Show property
An unusual campaign with psycho-music
When watching a video of the campaign you may have an unusual sci-fi feeling with a psycho undertone provided by the chosen music. The clip radiates mystique and you watch the plot with suspense. A woman, beautifully clothed in Prada models, arrives in the audience from where she watches dancing showgirls and is captivated by their movements and glittering costumes. The camera shows a detail of her, her perfect make-up, sunglasses and of course her deluxe clothes.
Dominika Nečasová