Prague, the mother of cities, a hundred spires, entirely unique. Not only will you find amazing architectural treasures steeped in history, but also plenty of incredible places that will fill up your free time - all of it. The offer of cultural activities is more than abundant. Museums Prague occupy a considerable place in this respect.  
Museums Prague include museums that you can visit all year round, museums with temporary exhibits, museums that are free and museums focussed specifically on children.
Our tips? Indulge and don't forget to choose the Museum Prague that is closest to your heart.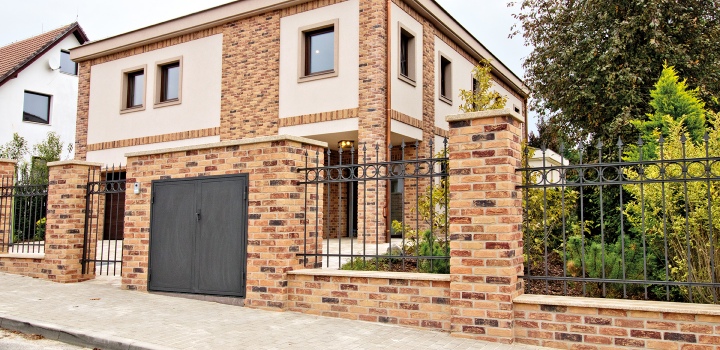 Luxusní vila na prodej, Praha 6 - Nebušice, Praha 6
Show property
KBELY AVIATION MUSEUM
Are you a fan of aeroplanes and aviation in general? Don't forget to visit this aviation museum, focussed primarily on the history of Czechoslovak and Czech aviation, most of all military aviation.
NATIONAL TECHNICAL MUSEUM
Are you the technical type? Make sure to visit the central museum and research workplace for science and technology - the National Technical Museum.
JEWISH MUSEUM IN PRAGUE
The most-visited museum in Prague. It currently houses the largest collection of Jewish-themed items in the world.
ANTONÍN DVOŘÁK MUSEUM
Are you interested in the life of Antonín Dvořák and want to learn more about him? Then this museum is the right choice for you. Music lovers can also visit the Bedřich Smetana Museum, a specialised exhibit within the Czech Music Museum.
GRÉVIN WAX MUSEUM PRAGUE
This is truly a unique spectacle. Visit world-famous celebrities and spend a day among your idols. The museum is also perfect for families with children.
Which other Prague museums are ideal for families with children?
LEGO MUSEUM IN PRAGUE
The toy of the century? Lego, of course. Spend a day among millions of blocks while your children build their own model in the playroom; you can even buy a large or small kit at the Lego shop.
PRAGUE MONSTER AND LEGEND MUSEUM
Those who are afraid mustn't enter the woods, but this museum. You will learn about the best legends and monsters of Old Prague. Children are sure to love the interactive exhibits.
And that's not all! Visit Prague and discover them all!