The Bulgari brand is loyal to its founder.
The brand was named after its founder, who was Sotirios Voulgaris. Last year it celebrated 130 years of existence and it certainly builds its reputation responsibly. The company originally made jewellery, but also started to create perfumes after 1985. The first perfume by the eponymous "Bvlgari" brand was created in 1985 in collaboration with Sophi Grojsman and J.C. Elleny. Unusual design and extraordinary luxury. This unique perfume was made even more valuable because the unique deluxe bottle was created in collaboration with the famous Venini glassmaker.
What was the inspiration behind this unique item? You could say that the master glassmakers created an artistic "sculptural" bottle evoking the ancient Roman amphora, containing jewels, spices and floral essences.
This is a magnificent work, the lively combination of colours of which is encrusted with approximately 250 karats of citrines, over 25 karats of diamonds and over 4.45 karats of amethysts skilfully set into yellow gold. The bottle also contains gold melted between the various layers of glass. Magnificent luxury!
Video
A breath Mediterranean spirit
Opera Prima is a celebration of Mediterranean scents with tones of lemon, orange flowers, musk and flowers. Excellent perfumer Daniela Andrier is behind this heady fragrance. She managed to create an incredibly typical Mediterranean fragrance: subtle, with tones of Cyprus, which evokes the flavour of Italian lemons and orange flowers.
A ending that will not make you very happy
The Bvlgari Company announced that, as the most expensive scent in the history of perfumes, the deluxe "Opera Prima" fragrance has been sold. The valuable bottle, embellished with gold leaf and jewels, including diamonds, was purchased by a private client for the high, and possibly even princely, sum of 306,143 dollars. About 6 million Crowns. That is how exceptional this perfume is!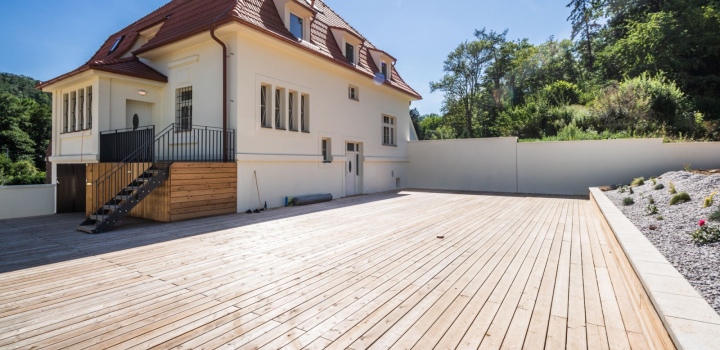 Luxusní vila na prodej v Šáreckém údolí, Praha 6
Show property
View photo gallery