A fragment of the story...
The luxurious ship was built by Evergreen in 1999 and it was carried an eponymous name. After its sale to American billionaire, Dennis Washington, who carried out extensive refurbishment, its visage was significantly changed as well as its name, to Attessa IV. In total it took 3.5 year before the ideas of the present owner were implemented, virtually every screw and peace of wire were replaced. The alterations took place under Washington Yachting Group.
Video
Dennis Washington knows how to enjoy freedom
Dennis Washington fell in love with the size and overall structure of the yacht. It looks more like a commercial or cruise ship, yet it looks luxurious. The internal layout of the yacht was of course supposed to be hidden from the eyes of nosy onlookers, in which it succeeded.
Showing off as a priority
We wish to just draw attention to a couple of details which are really worth it! This is in fact an incredibly large yacht of 100 metres in length, area of 2,232.5m2, of which 1,672.25m2 serves the owners and guests. You must appreciate the staircase which connects all 5 decks.
There are four most exclusive, large and elegantly-furnished apartments for guests; with a dining area, a library and a salon, followed by a lounge. The front dining salon deserves special attention, because it is one of the most interesting places on board. The fireplace, located on the yacht is a piece with a very romantic history: it comes from 19th century England and is made of marble. The top deck of course features a heliport.
Washington´s son purchased for one of the most beautiful rooms on the yacht, named Chihuly Lounge, a unique Chihuly chandelier. This is a famous piece of more than 2.2 metres in height, which had been a part of the Chihuly Exhibition in Venice in 1996.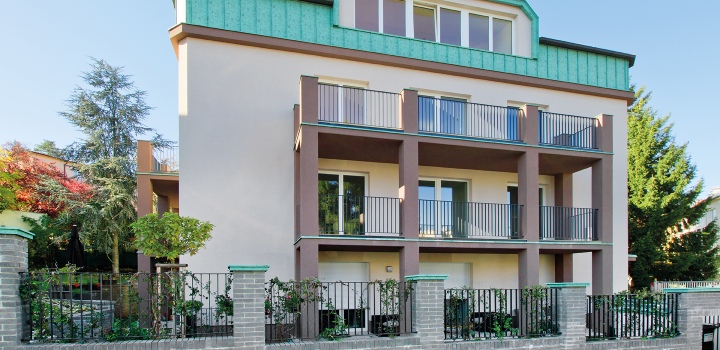 Pronájem luxusního bytu s terasou - Praha 5, Praha 5
Show property
Points of interest from the world of Attessa IV
Overall, the yacht can take on 28 guests, who are of course served by a crew which may reach up to 21 people. The value of Attessa IV. is estimated at USD 150 million. In 2012, Bill Gates used this luxury yacht for his family holiday in Belize.
View photo gallery