Two wheels, one track, a feeling of freedom and certain safety is assured without exception by luxury scooters. Luxury scooters are a great fashion accessory that will take you where you need to go. Luxury scooters are ideal for cruising through the city.
Weak engine, uncomfortable seat and a design that makes anybody over 170 cm tall look like a "wasp on a candy"? That's long gone. Luxury scooters offer a wide range, which comes close to classic motorbikes not just in terms of engines and speed, but often exceeds them in terms of comfort, which is not common among motorbikes.
VESPA
Vespa has been the icon of luxury scooters since the 1950s. The amazing design of these scooters, timelessness and driving dynamics are incredibly popular even today. If you are looking for real luxury, focus on the limited edition Vespa 946 Emporio Armani.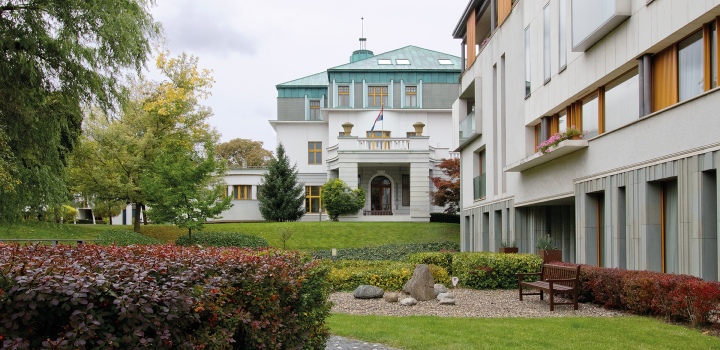 Pronájem luxusního bytu Villa Bianca - Praha, Praha 6
Show property
IS IT STILL A SCOOTER?
Technically speaking, yes, they are scooters, they have a scooter frame, variators... BMW presents new super-luxury scooters C650 Sport and C650GT. Sporty design, newly redesigned exhaust pipe and automatic daytime headlight switch. With the BMW model C650GT you can also get a blind angle assistant. This model is the first in the world of scooters and motorbikes to offer this equipment.
ELECTRO SCOOTERS
New on the market - the first to make a premiere in Europe was the delightful Gogoro, and now there is another interesting machine - Torrot Muvi. This machine presents itself as a smart city accessory. The scooter has a simple design, is battery-charged and its speed and range correspond to urban traffic.