Luxury rings should be a part of every engagement, wedding, birthday or other special occasion. Luxury rings show your love and how much you appreciate the given person. Luxury rings are an accessory that incites much emotion and passion. 
HAUTE JOAILLERE
If you are looking for something truly exceptional and luxurious, choose from jewels classified as haute joaillere. Such luxury rings are available from brands like Chanel and Dior, and from the world's most acclaimed jewellers, including Cartier, Boucheron, Chopard and Van Cleef & Arpels. The selection of individual pieces may take several months, which is why only few jewellers or brands can afford to produce them. A range of experts from goldsmiths to stone-cutters, whose work excels beyond the others, partake in working on these luxury rings.
A DIAMOND IS A MUST
As they say, diamonds are the best friends of women and investors. Not a single engagement should make do without a luxurious diamond ring. Diamonds reflect light beautifully and have the highest brilliance of all gemstones. The world's largest diamond producer is De Beers, which started promoting the diamond as the stone best suited to expressing love at the start of the 20th Century.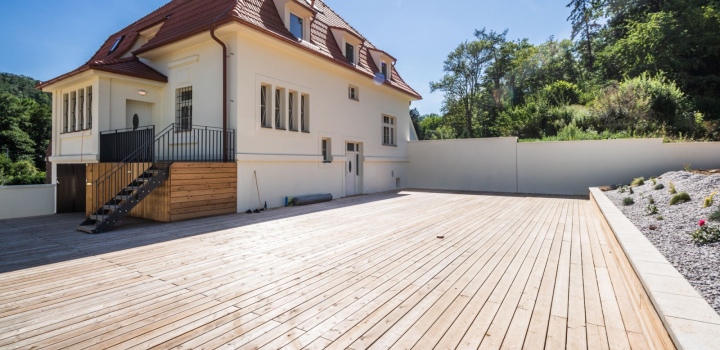 Luxusní vila na prodej v Šáreckém údolí, Praha 6
Show property
What's more, it's a great investment that valorises the invested money well. The price of diamonds keeps rising.
BLUE DIAMOND
It is more than obvious that the diamond is among the world's most popular gemstones. But there are diamonds that are not colourless. They can be red, yellow, brown, green, black and blue. The larger the diamond with a rare colour, the higher its price. And when we say high prices, we mean millions. The record-breaking blue diamond, which weighs 14.62 carats, was auctioned off for a record 50.6 million dollars and is called the Oppenheimer Blue.