Luxury fashion Prague is the ideal place to go shopping for the best that the fashion industry has to offer. Prague is the Dubai of Central Europe; global luxury brands fight for a place to house their boutique in Prague.
Are you looking for luxury clothing, suits, shoes, accessories of perfume? Luxury fashion Prague will envelope you in the luxury you seek and offer even more. No matter if you choose the luxurious Pařížská Street, a fashion boutique with original designer creations, unique clothing from local designers or a shop with international fashion from around the world, you can always expect beauty complemented by quality materials, which will stand out in your wardrobe.
ORIGINAL FASHION vs. LUXURY BRANDS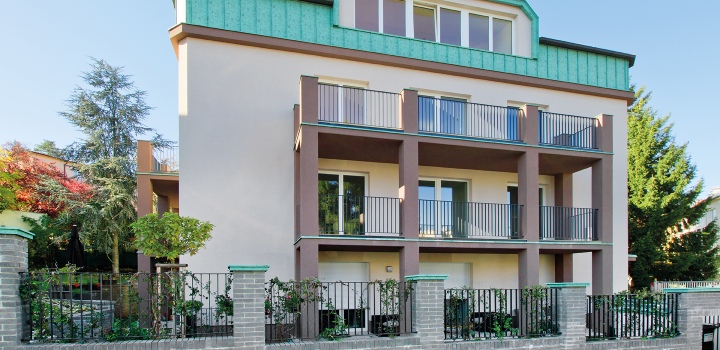 Pronájem luxusního bytu s terasou - Praha 5, Praha 5
Show property
Not only large global brands, but also original designer fashion are symbols of originality and uniqueness for Czechs, who associate them with high prices but do not consider them a luxury. Brands like Dior, Versace, Prada, Armani and Louis Vuitton are becoming increasingly popular. Surveys have shown that according to Czechs, luxury brands express social standing better than original designer fashion. Our leading representatives of original designer fashion include Beáta Rajská and Blanka Matragi.
LUXURY FASHION - PAŘÍŽSKÁ STREET
Where else would you go for luxury brands in Prague than the famous Pařížská Street? Polished displays with pure presentation, quality materials featured in all the articles and pleasant assistants that are always happy to help you choose. You will find fantastic fashion boutiques here, headed by global brands like Prada, Gucci and Christian Dior, luxury watches by Rolex or Beny, irresistible jewellery bearing the insignia of brands like Tiffany&Co. or Cartier, you can enjoy a fragrant coffee or sumptuous lunch at Les Moules or Cantinetta Fiorentina, and finish your day in a luxury suite at the first-class InterContinental Hotel.