Two wheels, one track. Luxury motorbikes are a phenomenon and reflection of a lifestyle. Luxury motorbikes can come in various colours, styles, sounds and parameters. They are a passion and amusement. Luxury motorbikes have style and their owners are duly proud of their darlings.
Versatile machines that you can go to the ends of the Earth with. Luxury motorbikes are a major attraction and will surely lure in those who have so far given the unbridled seat and single track a wide berth. But you have to be careful with luxury motorbikes; these are not typical motorcycles for beginners. You need a considerable bit of experience, balance, a cool head and often substantial funds to drive them. Luxury motorbikes have long ceased to be the domain of men alone; we often meet female motorbikers on the roads nowadays.  Luxury motorbikes are an excellent way to discover the Czech Republic or Europe, and drive from one end to the other. So which one will you choose? Will it be a massive chopper, a powerful racing motorbike, a road motorbike or? Whatever the case, it should reflect your personality, so choose carefully. You can see luxury motorbikes at motorcycling events which are held in Prague.
PRAGUE HARLEY DAYS
Harley-Davidson is a legend that's been on the market for 122 years and unites people from around the world. However, this grandfather hardly belongs in the scrap yard; on the contrary, its motorbikes continue to give their owners unforgettable riding experiences. Prague Harley Days is one of the official events held by this brand, organised directly under the patronage of the Harley-Davidson company. This event lasts three days and is full of joyrides, demo drives and large exhibits of old and new motorbikes.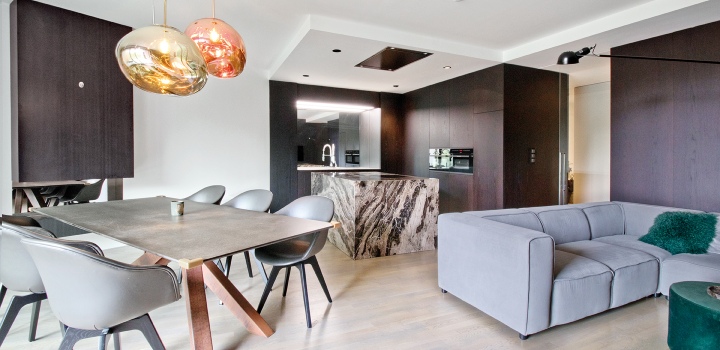 Luxusní byt na prodej, Praha 5 - 130m, Praha 5
Show property
MOTOCYKL
Motocyckl is an international trade fair of motorcycles, ATVs and accessories. It is always held at the Prague exhibition grounds and this September saw the 21st edition. Don't miss the next edition and make sure to attend this great event.