A kitchen is not just a functional space; it is becoming a living space where we often encounter our loved ones. Luxury kitchens offer comfort, high functionality and an excellent layout of everything you need at hand.
The kitchen is one of the most important rooms in your house, even more so if it is combined with the dining room. Therefore, it is wise to pay due time and care to its furnishing. Do you love modern design or prefer something classic? A luxury kitchen can look exactly as you've dreamed it. Don't be afraid to contact a kitchen studio or your favourite designer, who will be sure to manage your ideas, space and financial possibilities.
What does a luxury kitchen look like? You can recognise it at first glance. A luxury kitchen has the perfect design, underscored by the first-class materials it is made of. The balance between design and practical use is a matter of course. Luxury kitchens also often feature high functionality and the electric or touchless control of cabinets is a common thing nowadays.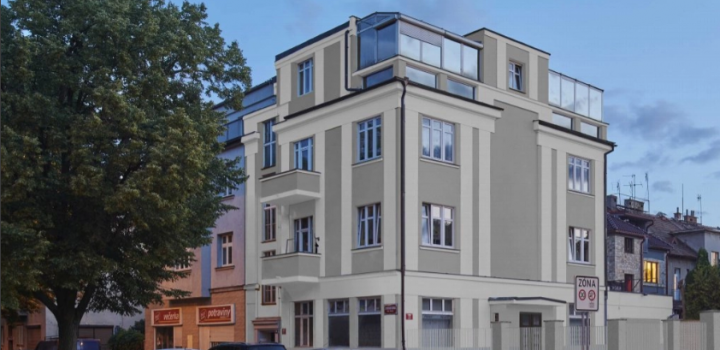 Vila na prodej Praha 6 - 502m, Praha 6
Show property
LUXURY KITCHENS - trends
What are the biggest trends this year? If you are betting on grey and white combined with wooden accessories, you're right on target. Another big hit are open shelves instead of cabinets, but they do have one disadvantage - everything is visible and you really need to keep the shelves tidy. Today, it is rather common for the kitchen to open onto the living room. Therefore, the kitchen should be well coordinated with the rest of the interior. Another trend is glass. Pull-out shelves and drawer sides are made of glass and the user can easily see what has been arranged where. Big islands have not been forgotten either. They are the centre of the entire kitchen, which serves as a workspace and as a dining area. If you want high cabinets in your kitchen, make sure to embed them into the wall so they don't take up space.
No matter what your luxury kitchen is like, it will be yours and you should feel good in it.