Luxury jewellery is no longer just ordinary metal, but it can often be called a work of art.  How better to express one's affection for another person than with a luxury jewel? 
They are beautiful, they are elegant, they are timeless and spectacular. Luxury jewels are guaranteed to please every soul. While minimalism rules the world, jewellery should be visible and attract attention.
Here too you can find luxury jewellery shops that offer the latest collections from the world of luxury jewellery. Be it diamonds, precious stones, precious metals or pearls, these luxury jewellery brands will offer you precisely what you desire.
TIFFANY&CO
At Tiffany, you will find a stunning selection of luxury jewellery. They have a shop in Pařížská Street in Prague. Whether you are looking for a luxury ring, earrings, bracelet or watch, Tiffany is the obvious choice.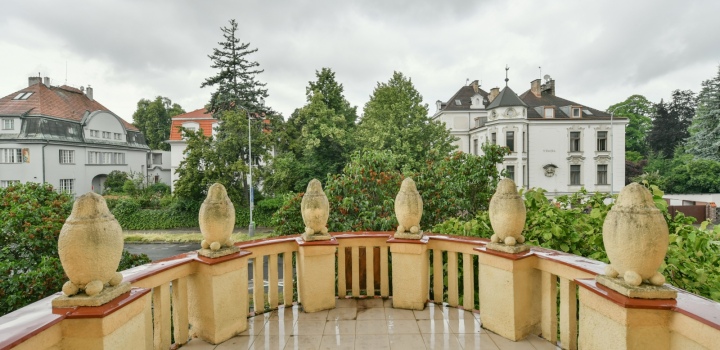 Luxusní vila na prodej na Praze 6-Bubeneč, Praha 6
Show property
BVLGARI
This boutique is also located on the famous Pařížská Street and houses countless exclusive jewels, as well as watches and quality leather goods. The BVLGARI brand belongs to the LVMH group and the name derives from the surname of the founder Sotirio Voulgaris.
CARTIER
Cartier is the most famous name in jewellery. Their jewels are no ordinary items, but above all symbols of tradition and luxury. Cartier boasts precision crafting of metals and truly astonishing jewels, which you can find in its selection. This brand is also sure to satisfy all watch lovers.
ALO DIAMONTS
Alo Diamonts offers jewellery of the highest quality and guaranteed lasting value, which increases over time. It has shops in Prague, Brno and Ostrava.
Whether you are looking for an engagement ring to amaze your fiancée, a gift for your loved ones or a luxury jewel for yourself, every piece will remind you of an exceptional moment in your life. Be careful in their selection and take advice from the professionally trained staff.