Luxury helicopters can be compared to luxury limousines. The most luxurious of them offer real convenience and comfort to the owner with all the trimmings. The highest elite has taken a liking to this form of transport for shorter trips, and even though it seems impossible, they buy luxury helicopters.
HELICOPTER TAXI
What a car does in ten hours, a helicopter does in a third of the time. If you are really in a rush and need to be on the other side of the country as soon as possible, just call a helicopter taxi. But it won't be for free.
This service is operated by increasingly more companies and people. The main customers are managers, businessmen and celebrities. The price is billed in motor-hours - from the time of switching the engine on to the time of switching it off.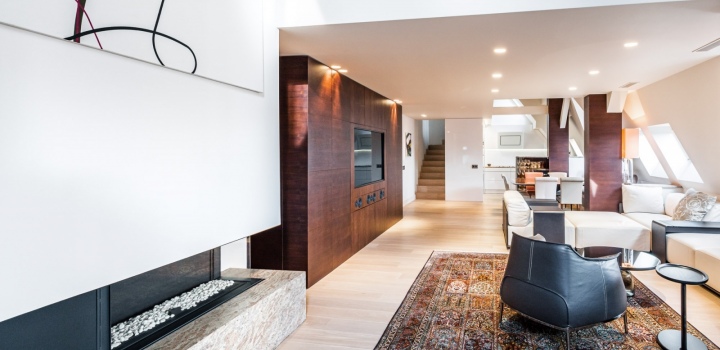 Penthouse s výhledem na Hrad na prodej - 288m, Praha 1
Show property
If you cannot buy a luxury helicopter and can't make use of it as a luxury taxi either, you can enjoy a different service, specifically sightseeing flights. Usually, there are several places in store that you can see nicely from above.
BELL 525 RELENTLESS
This is a helicopter that offers the utmost in luxury. Its amazing interior is so luxurious that it attracts the attention of businessmen and sheiks around the world. What's more, the interior can be customised for the customer. When one says helicopter, one often imagines a small space, but this is not the case here. There is ample room for 8 spacious seats around a table, or a leather couch. The interior is full of splendour and luxury.  
MOST EXPENSIVE HELICOPTER
One of the most expensive helicopters of all is the AugustaWestland AW101 VVIP. This private helicopter allegedly flew for President Obama. There is no need to mention the fittings, which are luxurious and comfortable. You may also have seen this helicopter in the Bond film Skyfall. And the price? Around 420 million CZK.