Fashion is a current trend that dictates how certain things should be done or used. Without practical, intellectual or logical reasons.
It can last days, months or years, it changes continuously, but often returns with certain innovations. It described what your overall look should be like - from clothing to hairstyle. Do you find fashion too superficial?
Keep reading. 
Luxury fashion - a fascinating and exciting world full of timelessness, elegance, originality, ethereality and quality materials. If you indulge in this lifestyle and luxury fashion is always your obvious choice, you are essentially buying wonderful art that complements your personality. Luxury fashion is one of the factors that perfectly capture a given society, culture, person and the effect of time.
Expensive fabrics, original designs, bold patterns, fashion houses with assistants who are always at your disposal with a smile on their face, gorgeous models that present the best of what's available on the market, and brands with venerable tradition that keep coming up with something new and innovative. It's impossible not to love luxury fashion.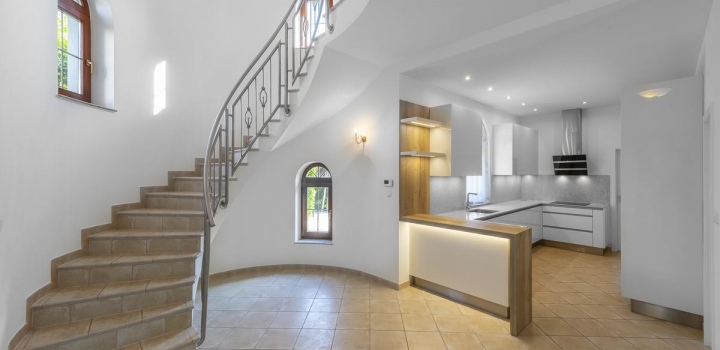 Luxusní rodinná vila na pronájem - Praha 6, Praha 6
Show property
LUXURY FASHION - brands
Are you looking for the perfect place to buy luxury fashion? We've already found it. It's Prague. Prague shopping won't leave you indifferent, no matter whether you're looking for luxury clothing, shoes, accessories or perfume, you will find everything you need right here. We recommend Pařížská Street, which bursts with luxury at every step. A superb shopping experience is guaranteed at boutiques featuring brands such as Prada, Dior, Cartier, Louis Vuitton, Versace and many more. If you consider yourself a luxury fashion aficionado, Pařížská Street is a sort of mecca that you simply cannot miss in your pursuit of luxury fashion.