Luxury - extravagance, for some affluence, a synonym for wealth, a certain degree of comfort, for some a lifestyle. No matter how you think about luxury, luxury brands will give you exactly what you expect of them. Originality, timelessness, exclusivity and a guarantee that you certainly won't meet anybody else with the same luxury watch or luxury car. 
Luxury brands Prague are often the centre of attention for foreigners. Russians, Chinese and Americans buy the most luxury goods here. But even Czechs need not be ashamed, even though they tend to consider luxury goods to be gilt that highlights their prestige, rather than consumer goods that they need for life.
Prague is a major attraction for all luxury brands. And it's no surprise. After all, Prague is the most visited place in Central Europe. There is a lack of available retail space on the high streets and demand keeps rising. Compared to other large cities in Central and Easter Europe, Prague offers the most luxury brands after Moscow. The high streets in Prague include the famous Pařížská Street, Na Příkopě Street and Wenceslas Square.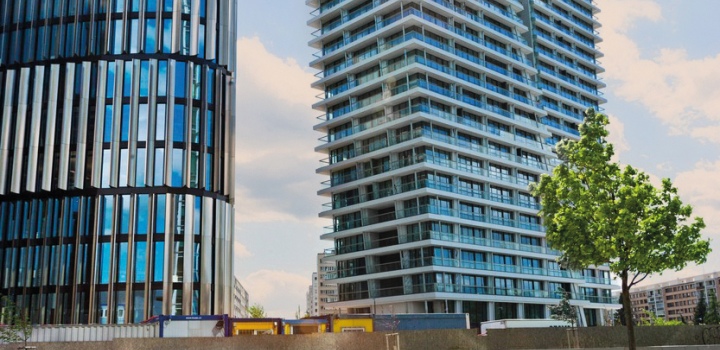 Luxusní byt na prodej - V Tower - 112, Praha 4
Show property
LUXURY BRANDS - PAŘÍŽSKÁ STREET
Where else would you go for luxury brands in Prague than the famous Pařížská Street? Polished displays with pure presentation, quality materials featured in all the articles and pleasant assistants that are always happy to help you choose. You will find fantastic fashion boutiques here, headed by global brands like Prada, Gucci and Christian Dior, luxury watches by Rolex or Beny, irresistible jewellery bearing the insignia of brands like Tiffany&Co. or Cartier, you can enjoy a fragrant coffee or sumptuous lunch at Les Moules or Cantinetta Fiorentina, and finish your day in a luxury suite at the first-class InterContinental Hotel.