For many of us, luxury boats are a lifelong dream that we've pursued since childhood, perhaps the ideal vacation that we really deserve, or the purchase that will show the world that we really can afford it. You will enjoy lots of fun and relaxation on a luxury boat.
Some people like luxury motorbikes, luxury cars, painting, aeroplanes and some like luxury travel, which they indulge in by buying a luxury boat or by heading on an ocean adventure in a holiday boat. Whatever the case, luxury boats give us incredible experiences combined with real fun.
THE QUEEN OF ALL SEAS
This May, we were able to meet the world's largest cruise ship, which can hold more than six thousand people and which is called the Harmony of the Seas. It features eighteen decks where you can visit an aqua park, theatre, ice skating rink, pools, casino, more than twenty restaurants, a fitness centre or bar where you cocktail is mixed by robots. And take note. This ship is not only the largest, but it is also very environmentally friendly and is allegedly the most expensive steam ship ever built.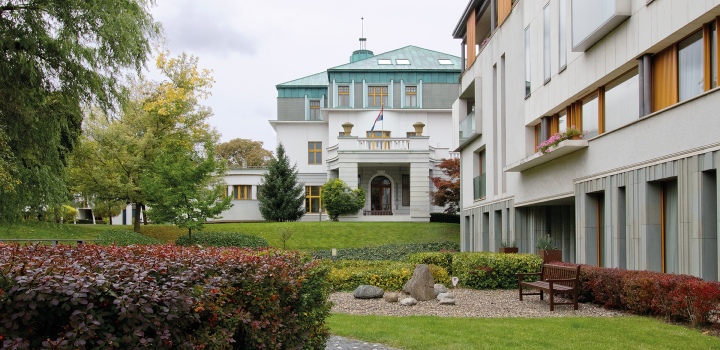 Prodej luxusního bytu Villa Bianca - Praha 6, Praha 6
Show property
PRIVATE LUXURY YACHTS
Cabins with private bathrooms, brass, the sheen of polish, leather and hard work that stands behind it all. If you love the open seas, sharp sun and dream of a vacation where you will be "at home" the entire time, luxury yachts are the obvious choice. Private luxury yachts are very popular and are largely sold for millions; but you can also rent them for much lower prices.
HYBRID YACHT
Luxury often offers absolute functionality and innovation too. We encounter hybrid cars on the road all the time, but hybrid yachts? Get to know them; the Slovenian company Greenline specialises in these ships. The ships' consumption is about half that of similar yachts that don't have hybrid drive.