Roberta Coni. Her gift lies in precision and perception.
The astonishing work of the artist rests on the precise observation of the object of interest. From the first glance, she captures your experiences through the retina. Then she starts to paint with elegance and care, to persuade us that a part of herself had merged with her portraits. She takes great care. Maybe, the passage of time doesn't mean anything to her at that moment. She spends time, as we say, face-to-face with her models, so that she could transfer their image most reliably onto canvas.
Video
What is her 'signature' and what can you find in her fantastic art?
The painter, Roberta Coni, makes use of the silky reflections and of all the multiple assets of oil colours and pigments for restoring colour. In some of her works of art you can find faint prints of bubble wrap or other materials, which seem still wet on the surface. This all gives her paintings the effect of plasticity and dynamism, which will in viewing her work, give you the impression, that her paintings are alive. You wish you could touch to be sure, but of course, touching is forbidden!
The work of the Italian artist in the world
Roberta Coni presented her new exquisite endeavour, named Casta Diva, at the exhibition in Galeries Bartoux on Avenue Matignon in Paris, towards the end of 2018. She displayed thirty expressive paintings, which had entailed 30 personal meetings. Among them are female figures named for example, Sophia, Diletta, Teresa, Aurora, Alice, Elena, Laura and Matilde.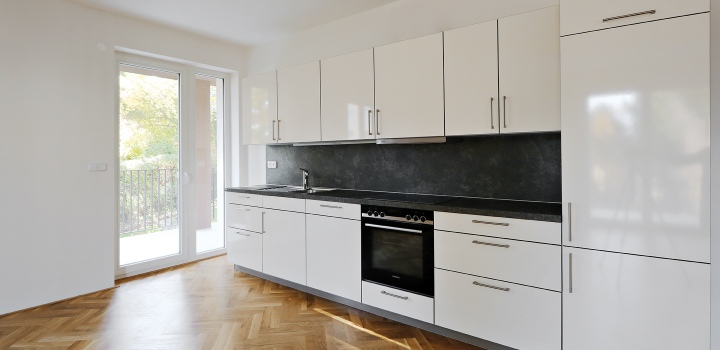 Pronájem luxusního bytu s terasou - Praha 5, Praha 5
Show property
The artist works with a number of galleries in England, Turkey, China, The United States, Canada, France, Singapore and even Brasil. You can buy her art work, for example, in the LeRoyer gallery in Montreal, Quebec.
A few words about her life
She was born in 1976 in Rome. She graduated from the Academy of fine arts in Italy. In her art work, she has since 2009 been focusing on vast paintings, in which often a face is stepping out of the shadow. Roberta Coni collaborated with galleries from all over the world, she has claimed a lot of respect and received grants from Spain and from The United States. She has also won many awards abroad, in England, Turkey and China.
Not long ago, she set on an ambitious project of creating a painting representation of the entire Divine Comedy by Dante Alighieri.
View photo gallery