The first LS vehicle originated 28 years ago and quickly became a proud representative of the Lexus marque. Each new generation LS sedan offered the modern form of luxury, precise craftsmanship, first-rate performance and excellent safety. The newest, fifth generation of Lexus vehicle, which is the result of five years of effort, transforms the sedan into an absolutely unusual form of art.
Video
This engine will take you to all the way to the edge of the world
With a low centre of gravity and advanced generation adaptive variable suspension, this 2019 LS model raises on-road performance to previously unknown heights. The LS 500h model is equipped with a new multistage hybrid drive consisting of a 3.5 litre V6 spark-ignition engine and two electric motors. As well as a transmission behind the ignition engine, which has a more linear transmission level than previously, there is also a four-stage planetary transmission between a pair of motor generators. The transmission system achieves the resulting properties of a ten-speed transmission. The LS is capable of accelerating from 0 to 100 km/h in just 5.4 seconds.
The designers at Takumi have shown their mettle and drawn inspiration from origami
The opulent interior comes from the masters at Takumi. From the hand pleated door inserts inspired by the Japanese art of origami, to the "Shimamoku" wood veneer patterns, the decorative panelling reminiscent of Edo Kiriko cut glass or the deluxe leather heated seats. The front seats can be adjusted to 28 positions and the built-in "Shiatsu" massage function will bring you to new heights of pleasure.
The interior is also dominated by a large 12.3 inch high-resolution multimedia display. The voice-activated navigation system offers 3D views of the town and simulated views of oncoming roads, as well as other functions.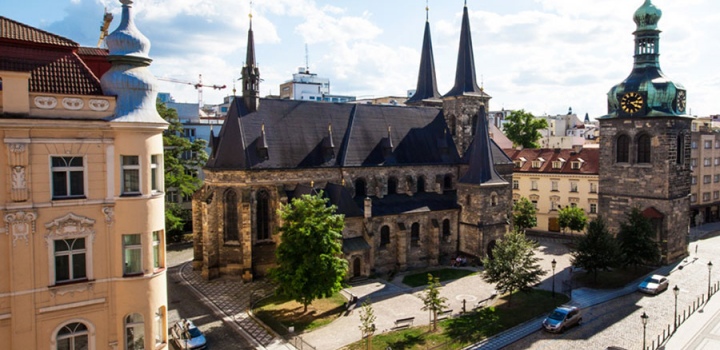 Luxusní činžovní dům na pronájem - Praha 1, Praha 1
Show property
A price that will surprise you
The price of a Lexus LS 500h at basic trim level begins at nearly USD 80,000. Of course it is up to you how you wish to "fine-tune" you deluxe vehicle. You can find this model with basic trim on the Czech market for a price starting at CZK 2,900,000.
View photo gallery