The designer multiplied the dose of glitter
We could see that his young talented designer likes glitter and lustre in his previous AW 18/19 collection, during which model Alina Baiková wore a sexy black dress with a glittering skirt and Pavlína Pořízková presented a no-less magnificent gold gown. This deluxe collection fell somewhere between splendour and elegant simplicity.
But for this year's SS19 collection the designer has abandoned minimalism and decided that everyone would shine in his models!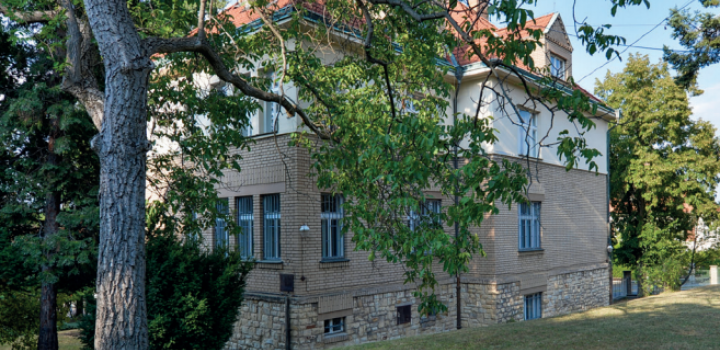 Vila na prodej Střešovice 441m, Praha 6
Show property
For a deluxe party, a romantic dinner or a business meeting
Jiří Kalfář has created magnificent gowns for women, in which they will be amazing not only at a deluxe party or during a romantic dinner for two, but even at a business meeting for example. Jiří Kalfář's new collection is dominated by items for every occasion and you can see models full of delicate lace, sequins, transparent tulle, shiny satin and soft silk and also simpler items in the form of Bohemian maxi-skirts or an elegant blazer with unusual cut-outs on the shoulders.
He requires a little courage from men
The SS19 collection also contains several models for men, the design of which requires a little creativity and courage from the wearers. Not every Czech man is ready to wear a vest with sequins or a deluxe shiny jacket made from jacquard fabric in unusual patterns. However, limits are made to be broken and this applies even more so during fashion weeks!
Martina Šmalclová