Ethereal beauty
Jaume Plensa is currently probably one of the most famous Catalonian sculptors on the contemporary creative scene. Despite the fact that he is in particular famous for his ethereal sculptures in open public places, the artist does work with a very diverse range of media. He for example uses video projections, acoustic equipment or interesting lighting to complete the overall impression of his works.
A combination of two worlds
For his works, Plensa uses various materials such as stainless steel, iron, bronze, alabaster or wood. Despite the seeming heaviness of these materials, his sculptures come across as light and airy, verging on the etherical. These features are present in his most famous works. His sculptures of human bodies or the faces of angelically beautiful girls in particular evoke lightness, inner peace and a connection to the soul. The sculptures come across as pensive, or even absent, as if they had escaped into an inner world. Use of light points emphasises the translucency and previously mentioned airiness.
A literary link with substance
The sculptor is frequently inspired by literature, in particular the poetry of world-famous authors such as Shakespeare or Goethe, and he projects literary works into his works by displaying individual letters, words or short passages. He thus provides reference to the value of language and the possible emptiness of individual letters which do not make sense until formed into whole words. Plensa's works display hope, beauty and the link between the inner and outer world of the individual.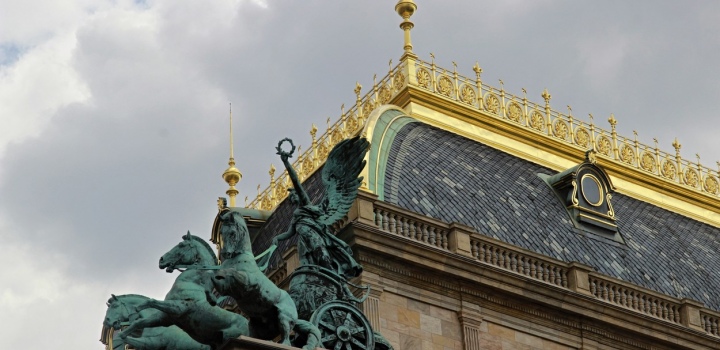 Byt na prodej, Praha 1 - Nové Město - 76m, Praha 1
Show property
A trip to enjoy some art
You will find the most interesting installations which are currently on display in the German city of Brühl or the Swedish city of Sältevo. An exhibition is being prepared from the second half of November in Barcelona. From February 2017, Jaume Plensa will be exhibiting in New York and the Korean city of Seoul in other public places. All of these locations are certainly worth a visit, even thanks to their other attractions, so organise a sight-seeing trip to enjoy some art and draw inspiration.
Video
View photo gallery