Mauricius is perfection in itself
Crystal clear blue lagoons, a multicultural atmosphere, peace and quiet at every step, safety, cashmere for a penny, volcanic craters, rainbow waterfalls, a phenomenal cuisine, the most interesting golf course in the world, all of this awaits you at the island. Amazing also for honeymoons.
Video
The Four Seasons Resort Mauritius – an oasis at the edge of the idyllic lagoon
The Four Seasons Resort Mauritius in Anahita brings its guest into a magical trapical temple. It offers 123 spacious villas and residences designed in such a way to inspire connection with its natural surroundings.. An interesting fact of note is that while their Lagoon Pool Villas and presidential apartments are located on the private island Ile aux Chats with an area of 11 hectares, their pools Mangrove Pool, Garden Pool Villas and other private residences are on the mainland.
Price starting from 1.200 EUR/night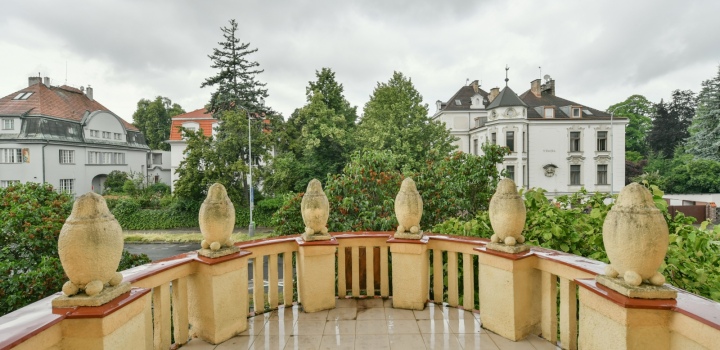 Luxusní vila na prodej na Praze 6-Bubeneč, Praha 6
Show property
Shangri-La's Le Touessrok – a golf course eden
The mythical Mauritian luxury hotel Le Touessrok, which is characterized by a light Asian elegance lies on a beautiful strip of sandy coast with a view of the Trou d'Eau Douce bay. There are two gorgeous islands: the blissful island Ilot Mangérie, and Ile aux Cerfs with a magnificent 18 hole golf course designed by the professional German golfer Bernhard Langer. You can get to the course by boat in a swift 10 minutes. The 5 star hotel has anything you could wish for. Its greatest renowned amenity is the Givenchy spa.
Prices start at 515 EUR/night
One&Only Le Saint Geran lures to the private peninsula
On the Northern cusp of the renowned coast Belle Mare of the Mauricius island, you will find an iconic hotel, which was built in the 70's. It is associated with a host of celebrities, such as Geri Halliwell, Charlize Theron or Gordon Ramsay. You will reach the peninsula from the international airport by a private helicopter. You can look forward to luxury interiors designed by the South African designer Janine Mijne, infinite pools, spas, incredible snorchling or Michelin star cuisine by Marc de Passori.
Prices start at 933 USD/night
View photo gallery
Coastal Road, Trou d'Eau Douce, Mauricius
Pointe de Flacq, Poste de Flacq 41518, Mauricius
reservations@oneandonlyresorts.com
Coastal Road, Beau Champ, Mauricius