Gone are the days when actress Katie Holmes appeared in front of the cameras of inquisitive paparazzi unkempt, without makeup, with a smudged mascara or in worn out sweatpants. After her divorce from Tom Cruise, she blossomed and whether you meet her at a social event or walking down the street, she always looks radiant. She also aspires for one of the best-dressed Hollywood stars, which is why you should take the chance to check out her closet for a bit of inspiration!
It doesn't matter whether you have no more but a few thousand or a gold credit card at your disposal. We have selected three price versions of a luxury outfit for you to choose from!
1. Look according to Katie: In luxury from head to toe
Katie appeared in this casual and chic outfit at the screening of the documentary film Serendipity from artist Prune Nourry, which records her fight with breast cancer. The actress wore a luxurious pleated skirt by Frankie Shop, which she paired with a black blazer, a light-colored turtleneck and shiny open-toed shoes. The brands Chloé, CINQ A SEPT and Guiseppe Zanotti will help you make your outfit equally perfect.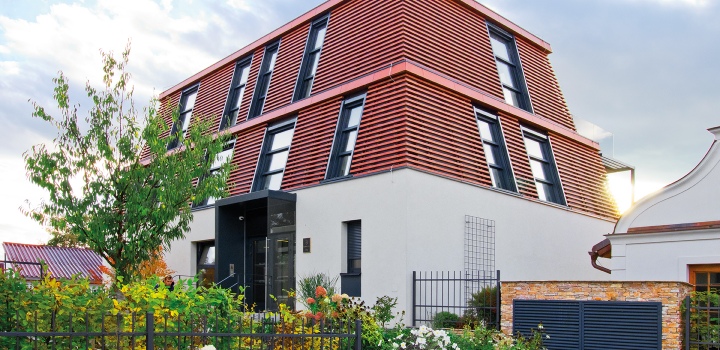 Penthouse Troja 309m, Praha 7
Show property
CINQ A SEPT Jacket CZK 15.560
Chloé Turtleneck CZK 17.246
Frankie Shop Skirt CZK 3.960
Giuseppe Zanotti Sandals CZK 8.227
Total outfit price: CZK 44.993
2. Look according to Katie: The golden middle way
Look 2 represents an equally stylish yet cheaper alternative. The effect can be achieved with a BLANCA jacket, M MISSONI turtleneck, Steffen Schraut skirt and DEIMILLE sandals.
BLANCA Jacket CZK 9.300
M MISSONI Turtleneck CZK 7.665
Steffen Schraut Skirt CZK 6.617
DEIMILLE Sandals CZK 7.307
Total outfit price: CZK 30.889
3. Look according to Katie: The affordable version
Do you consider it impossible to get an almost identical outfit to that worn by Katie Holmes for a third of the price? It can be done! Go for a JOVONNA jacket with a Pinko turtleneck and a LIU JO skirt and complete the outfit with Marc Ellis sandals.
JOVONNA Jacket CZK 4.395
Pinko Turtleneck CZK 3.092
LIU JO Skirt CZK 3.960
Marc Ellis Sandals CZK 4.471
Total outfit price: CZK 15.918
The clothing prices have been converted according to the current CNB exchange rate.
View photo gallery
50 Avenue Montaigne, Paris 750 08