The trendsetter
Nicolas Ghesquière is quite rightly considered to be one of the most interesting designers of his generation and belongs to those who through his collections successfully influences world fashion trends. And what did the designer come up with this time round?
In the spirit of panoramas and space illustrations
The luxury collection of SS19 is full of panoramas, exotic locations, space illustrations, bold colours and motifs telling a story of adventure. Louis Vuitton creates an illusion of ideal geography, presenting a new world that will transport you to space age and sun-drenched locations.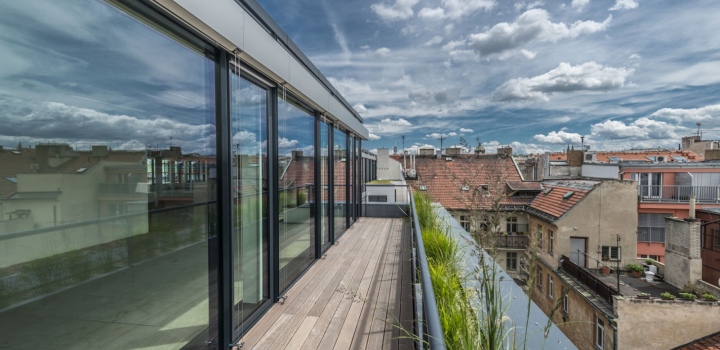 Kanceláře k pronájmu, Praha 1 - 387m2, Praha 1
Show property
Futurismus vs. floral romance?
Futuristic graphics, which the models from the luxury SS19 possess, are in contrast with the colourful floral models. The brand presented these in the second half of the show, especially at its conclusion.
Perfect tailoring skills and elaborate details
Louis Vuitton again demonstrated perfect craftsmanship and luxurious details in the form of massive shoulder structures, quirky applications in the area of the chest and shoulders, embroidered meshes, expanded and balloon sleeves or ruching. From the popular accessories, the petite malle handbag appeared, inspired by design of a trunk.                                                                          
Stellar guests
The fashion show of Louis Vuitton SS19 was attended by many important personalities, inter alia including Cate Blanchett, Alicia Vikander, Catherine Deneuve, Nina Dobrev, Joe Jonas, Justin Theroux, Lea Seydoux or model Natalia Vodianova.
Martina Šmalclová