While large single-track cruisers are more often sought by the older generation, today's generation of motorcycle lovers is particularly fond of smaller motorcycles and electric vehicles. This is why Harley-Davidson is breaking records on Asian markets with its 500-750 cm³ models.
"New directions for Harley-Davidson"
Young motorcycle aficionados are not interested in large-capacity luxury cruisers. They have different demands: first of all, they think about emissions and electric drive. Hence, it is no surprise that Harley-Davidson is adapting and abandoning large-volume motorcycles, to focus instead on new models. Their generational plan is clear. The theme is "New directions for Harley-Davidson".
Travel enduros with the flagship model Pan America 1250 are planned from 2020.
The traditional V-shaped two-cylinder engine remains, but it has been completely overhauled with luxurious liquid cooling. There is no lack of extravagant design, and the new face of modern cruisers is represented by Fat Bob with LED lighting. With these models, Harley-Davidson is keeping in mind existing customers and lovers all large cruisers. This segment also includes the large naked Streetfighter 975 cm³. For the midrange segment, motorcycles with 500 cm³ to 1250 cm³ engines are in the works. However, these models will also be prepared for the rapidly growing markets in Asia with smaller volumes of 250-500 cm³. In this case, the brand is copying the trend of the successfully developing KTM brand with the Indian Bajaj, or the German BMW motorcycle division with the Chinese Loncin corporation.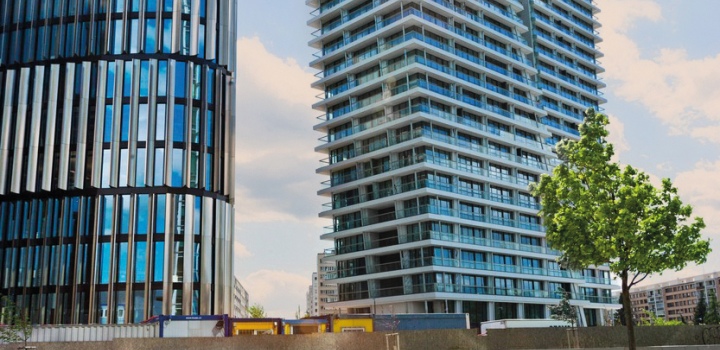 Luxusní byt na prodej - V Tower - 112, Praha 4
Show property
Harley-Davidson's expansion to the Asian market
Harley-Davidson is planning a new modular platform, on which more luxurious independent models can be built. According to the manufacturer's plans, these should encompass three motorcycle categories and four volume classes. The new series of affordable motorcycles with a lower displacement (250-500 cm³) will be designated primarily for the rapidly growing Asian markets.
This American motorcycle and accessories manufacturer was established in Milwaukee, Wisconsin, in the first decade of the 20th Century. Harley-Davidson survived the economic crisis and a period of poor quality controls and competition from Japanese manufacturers. Luxurious Harley-Davidson motorcycles, which found instant popularity on the market, have been manufactured from 1903 to the present day. The brand has a lengthy tradition in our parts. The first branch was opened here in 1924 and the oldest Harley-Davidson club in the world is actually in Prague, having been founded in 1928.
Harley Davidson
View photo gallery