Having a beautiful and flawless face is a dream of every woman. We like to care for our skin and watch it closely. In puberty we notice every new pimple, as we age, each new wrinkle. In short, some of us will not be able to take garbage out of the house without perfect makeup, and someone will prefer the natural appearance while barely finding mascara even at the biggest social event. This year, makeup has celebrated more than 50 years since it was first launched in Czechoslovakia. We bring you a little insight into its history.
If you are a fan of makeup, we can certainly agree that makeup can highlight or underline our feminine beauty, but its incorrect selection can often hurt and spoil us many nice evenings.
People used makeup in ancient Egypt, not only women but also men and children. When you recall ancient Egyptian drawings, you will not be surprised by the distinctive eyeliner or different colored eyelids. In Greece and Rome, on the other hand, women were betting on the natural look. While in Egypt the model was Cleopatra or Queen Nefertiti, the Greeks looked to the goddess Aphrodite. Therefore, they had to manage with the lipstick, which was made of red iron oxide and clay, and they linked their eyebrows with ash and soot, because it was fashionable to keep it grown together.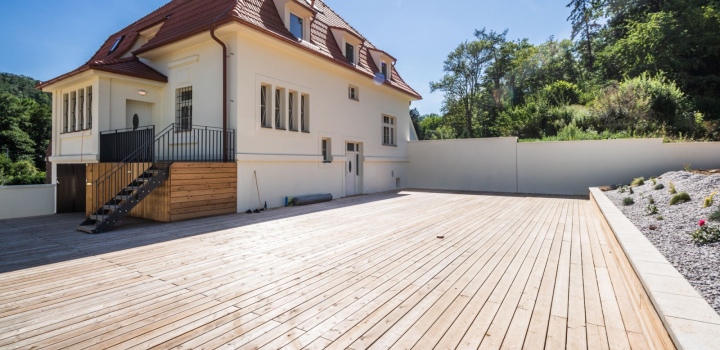 Luxusní vila na prodej v Šáreckém údolí, Praha 6
Show property
Since then, however, the beautifying tools have undergone a great transformation and it can be said they still do so today. Today we can decide whether we want a matte, lifting, moisturizing, waterproof or even brightening make-up. We can choose in what form suits us the most - is it creamy, foam or compact in the form of a stick? What is the right one for me, and how do I know it? Certainly everyone you know took their time with the first selection in the drugstore. And not only with the choice of foundation, but also the right lipstick, mascara and powder.
If, until now, ladies, you thought you were able to pay a lot for quality make-up and other cosmetic accessories, the following information might be a bit of a shocker. One of the most expensive cosmetic products in the world comes from the oldest French perfume company Guerlain. It came to the market with a lipstick Gold and Diamond Kiss Kiss, which is made of real gold and diamonds. To own this lipstick, you would have to prepare $62,000 - or CZK1.4 million. What women would not be able to do for their beauty, right? The question remains if your partner even noticed that you really and literally own a gold mine on your lips.
It seems that whatever period, there is a different style of makeup. Watch the video where Lisa Eldridge puts the story of makeup in different decades. What style do you like best? Do you have your favorite?
Video
View photo gallery