Individual means of transport intended for transfer of people in cities are experiencing a great boom. If you, too, are supporters of luxury (electro-scooters) or (electro-bicycles), pay attention. In Geneva the Škoda carmaker presented an innovative design solution. Something in which we could all swish about in towns in the future!
Video
Meet the vision of the future with the name Škoda KLEMENT!
The name refers to the famous predecessor of the Škoda brand, firm Laurin & Klement, which began with the production of bicycles.
We are not so sure, whether the new KLEMENT concept may be called an electric bicycle, although at first glance it looks like one. Soon you will find out why. But what is certain is that this is a new style of travelling in the future, perhaps not as remote as it may seem. We are talking here about "individual micromobility".
The concept of Klement is basically a very simple one.
The traditional pedals were replaced by tilting ones, which integrate control, acceleration and brakes. Klement is controlled by shifting of weight on the pedals. In the front you can find a hydraulic brake with ABS and LED lights. Of course, there is also a 4 kW engine. The maximum speed is 45 km/h and the two batteries which can be easily removed and recharged from a socket, offers a driving range of 62 km. Close to the handlebar is located a smart phone holder with inductive charging.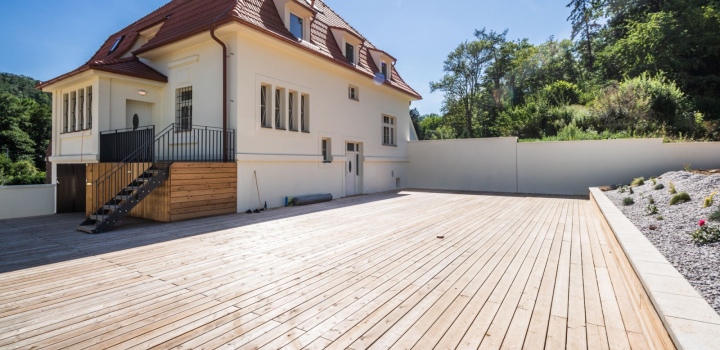 Luxusní vila na prodej v Šáreckém údolí, Praha 6
Show property
The luxury concept envisages sharing, similarly to bicycles and scooters in cities.
With regard to the design, Klement meets the current trends to perfection: minimalism and a touch of "future look".
And the target group? It is easy to guess: young people living in densely populated cities seeking both sustainable alternative to cars, but at the same time fun and convenient, quick and simple means of transfer. Have we just described you, too? Unfortunately, the carmaker hasn´t disclosed any further information about whether and when will the concept go into serial production and how much may this service cost. We will have to wait a while.
View photo gallery