What used to be a small gathering around a nice idea turned into a huge event. At the weekend, candle boats were set asail on the Vltava River, floating away on a mission to help cancer patients - especially children. In wasn't just a good idea, but also a beautiful sight to behold. Lighted floating candles lit up the Vltava River, followed by glorious fireworks.
Video
Who cares that the weather didn't quite work out. It was cold and rainy, due to which the lights on many boats went out right after setting sail. But the good people were smiling regardless.
"I'm here because the idea appealed to me. The boats cost 150 CZK apiece, that's nothing for a regular person today. It warms my heart that I could contribute and help someone in this way,"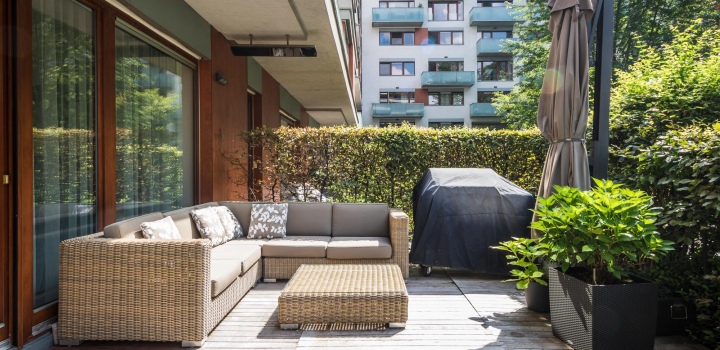 Prodej luxusního mezonetového bytu na Praze 8, Praha 8
Show property
says one of the visitors to the event entitled Launching of Candle Boats.
Small Colors of Ostrava
The Prague island of Štvanice was hustling and bustling the whole weekend. The organizers proudly called the event a smaller Colors of Ostrava. There were not one, but two stages where educational lectures alternated with musical performances. The event's host was moderator Zorka Hejdová, but Leoš Mareš and his wife Monika, Milan Peroutka, Pavel Callta and actors from the series Blue Code such as David Gránský, Saša Rašilov and Sabina Laurinová also showed up.
"I am the ambassador of this event. I like it. Plus, it's for a good cause, and in such a case, something always moves inside me and I want to be there,"
shared David Gránský.
Breaking the record
The first launching of candle boats, which took place three years ago, was attended by only a few people. This year, the organizers wanted to break the record and released 1,200 candle boats. World records registrars were therefore also present, but unfortunately it was not possible to launch enough boats to break the record due to the weather.
"The proceeds will go to the patient organization Oncologica associating patients suffering from cancer. The money will then go not only to patients in need, but also to institutions in the field of prevention and treatment,"
organizer Filip Mikulec told LP-life.cz.
How about the mess?
The organizers didn't forget about the environment. To ensure that the Vltava river and its banks wouldn't be polluted, the organizing team also provided cleaning services. They fished out all the candles and donated the wax to sheltered workshops for further processing.
View photo gallery