Ferretti Yachts was created in 1968, when the brothers Alessandro and Norberto Ferretti established the first nautical division of the family business. Their small company gradually developed into one of the leading companies on the market in production of luxury yachts.  
The ten-metre boat was a great success
The first model was introduced in 1971 at the Boat Show in Genoa. The wooden ten-metre boat powered by an engine was received with great critical acclaim. The luxury yacht equipped with sails and an engine was especially comfortable and safe and was a dream come true for all those who longed for a relaxing family cruise.
Motor yachts of the very highest class
Decision was made in 1975 to shift production from sailing vessels to cover only the motor yacht sector and in 1982, the company started to manufacture motor yachts for sports fishing.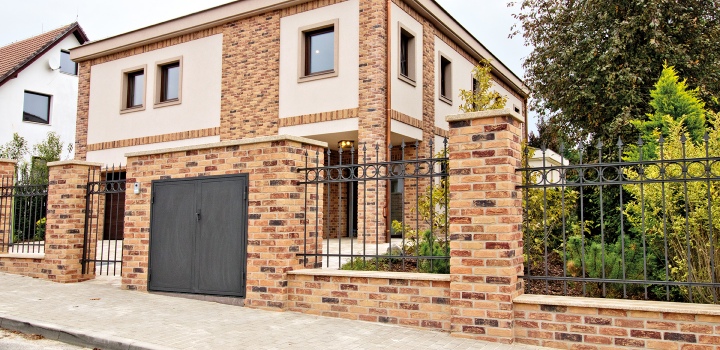 Luxusní vila na prodej, Praha 6 - Nebušice, Praha 6
Show property
Ferretti Yachts is currently included in the list of the most prestigious yacht builders in the world.
Safety first. Although underlined with the due luxury.
During production, Ferretti Yachts in principle exerts its efforts on two things. Above all on safety, which the manufacturers themselves regard as the greatest comfort. And the second thing is luxury, combined with state-of-the-art technologies to ensure the most comfortable cruise possible.
In yachts built by Ferretti, luxury is underlined with a high level of comfort and by the modern technologies which are evident in the smart interior. Acoustic isolation in the area of the engine guarantees a more pleasant cruise, the air-conditioning system allows for regulation of the temperature inside each room. Yachts are equipped with a stabilisation system and large windows allow the passengers to enjoy a unique level of contact with the sea, which can be seen from every cabin.
During production, emphasis is always placed on selection of the highest quality materials which guarantee the timelessness and functionality of the whole luxury yacht.
Video
View photo gallery
Via Ansaldo, 7
47122 Forlì (FC)
Italy