Elie Saab comes from Lebanon and already started to take an interest in fashion design and sewing dresses for his sisters as a nine-year-old boy. At the age of 18, he opened his own studio in Beirut, in which he focused on creation of luxury wedding dresses in his initial work. 
Luxury, exclusivity and elegance
Be this in ready-to-wear collections or haute couture, Elie Saab always uses the most luxurious fine materials, which are cleverly decorated with sequins, embroidery, Swarovski crystals or rare precious stones.
The ethereally beautiful wedding dresses of Elie Saab combine the designer's fascination with architecture with reference to his oriental Lebanese roots. The spring and summer ready-to-wear collection for 2017 includes unique dresses which enhance femininity and lend an air of exclusivity to each and every wedding day.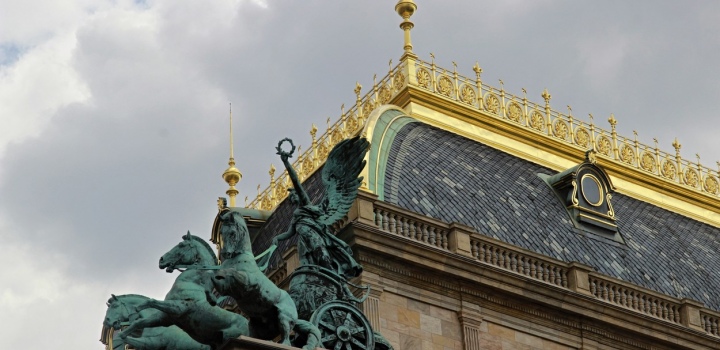 Byt na prodej, Praha 1 - Nové Město - 76m, Praha 1
Show property
A luxury fashion house of global renown
There are not a lot of labels like Elie Saab. The Lebanese designer was the first non-Italian member of the National Chamber of Italian Fashion. A dress designed by him adorned the beautiful Halle Berry when she accepted her Oscar in 2002. His dresses are worn by Queen Rania of Jordan and skilled craftsmen and women spent 3,200 hours in the Elie Saab studio designing the dress for the wedding of Stephanie, Hereditary Grand Duchess of Luxembourg.
A breath-taking new bridal collection
The spring collection is full of whims, lightness and luxurious lace. For winter weddings, the collection offers 10 beautiful dresses in new materials and festive styles. Dresses have a removable skirt or cloak and veils are sophisticatedly decorated with lacework or striking luxury fur features.
Say your "I do" in the luxurious style of Elie Saab.
Video: ELIE SAAB Bridal 2017
View photo gallery
OBSESSION Multibrand Store
Široká 37/7, 110 00 Josefov,
Česko