Sexy Zendaya in a piece by Vera Wang
The American singer, actress, model and dancer Zendaya bet on a sexy gown by Vera Wang, which made her one of the best dressed stars that night. Even though the emerald-colored model revealed a lot, it remained shrouded in exciting mystery. We must praise the hairdo, the choice of jewelry and the beautiful shoes. This simply works from head to toe!
Emilia Clarke, aka Daenerys Targaryen, with a neckline down to her navel!
A dark blue dress by Valentino worn by one of the lead stars of the series Game of Thrones, Emilia Clarke, was a no less dazzling affair. The beautiful brunette definitely proves that even if you aren't endowed with voluptuous C-cups, you can pull off a plunging neckline down to the navel too - you just have to know how to go about it!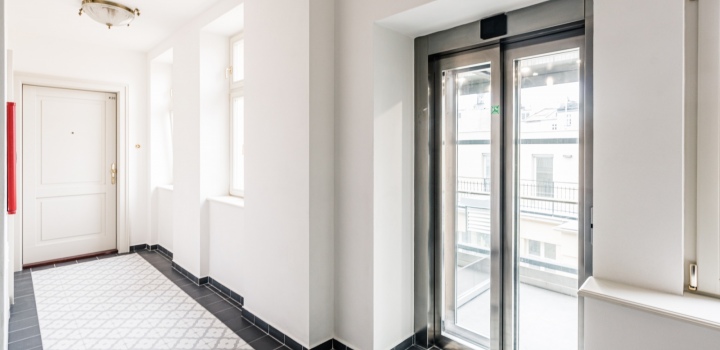 Byt na pronájem Nové Město - Praha 1 - 69m, Praha 1
Show property
Carice van Houten: The most colorful dress of the night
The charming Dutch actress Carice van Houten, who starred as the Red Priestess Melisandre of Asshai on Game of Thrones, put on a cheerful piece by Roland van der Kemp. It's not a typical red carpet dress, but it's got some spice, we're into it and Carrie van Houten really stood out in it.
Julia Garner: A luxurious classic
A luxurious gown worthy of the Oscars, Emmys or any other prestigious award ceremony. That's the impression given by the purple dress by Cong Tri, worn by the young American actress Julia Garner. We see nothing wrong with the beautiful dress, though Julia could have passed on the black sandals on platforms that are a bit too high, which do not go well with the romantic dress at all.
Kendall Jenner: Mermaid in latex
The second youngest Kardashian dressed in a floral dress decorated with latex by the British designer Richard Quinn. It's daring, and while such a dress couldn't be pulled off by just anyone, the sexy model Kendall Jenner definitely did so.
Kim Kardashian: Not great, not terrible...
We expected a lot from the provocateur Kim Kardashian. So she surprised us with her minimalistic black dress with a train. The dress by Vivienne Westwood is a gorgeous thing, but Kim got a little lost this time among the plethora of spectacular gowns.
Justin Hartley: We're swept off out feet!
The American actor Justin Hartley literally swept us off our feet! A suit by the Italian brand ISAIA fits him perfectly and we must compliment the choice of shoes too. Everything is right here.
James Van Der Beek: Uh oh!
He didn't impress us years ago when he was breaking ladies' hearts as Dawson Leery, and he didn't impress us at the Emmy Awards either. Actor James Van Der Beek has either decided to experiment, or has hired a really terribly drunk stylist for the Emmys. We cannot explain his choice of outfit in any other way.
Kristen Bell: She left her breasts at home
When two people do the same thing, it might not yield the same result. The American actress wore a beautiful Dior dress, but unfortunately for her it would look better on a hanger than it did on her. Unlike Emilia Clarke, Kristen Bell looked like she'd left her breasts at home - pity!
Mandy Moore: Neither dressed nor undressed
Many celebrities bet on a combination of pink and red on the night of the the Emmy Awards ceremony. Actress Mandy Moore was no exception, wearing a dress designed by Brandon Maxwell. But she didn't really blow us away with her choice. The top of the dress looks like a silk dressing gown that Mandy had just decided to toss onto the floor...
Gwendoline Christie: Inspired by Jesus
British actress Gwendoline Christie, who portrayed Brienne of Tarth in the Game of Thrones series, arrived at the Emmys in a model by Gucci inspired by Jesus. It may not be our cup of tea, but it looks good on Gwendoline. Do you think she'd look better in a model with a sexy slit, or a mini dress? We don't!
Chrissy Metz as a box of cereal
When you have a body like Chrissy Metz, you have to really put a lot of thought into what you wear in order not to look like a square paper box of cereal. The dress by Christian Siriano might be a chic thing, but it doesn't look good on the American actress. It emphasizes the extra weight, especially where it shouldn't...
Martina Šmalclová