Although home decorating on every possible occasion, be it Halloween or Easter, is more of an American thing, the Czechs are slowly but surely adopting this habit. The very first person in the Czech Republic to light up Christmas decorations on her house was Mrs. Irena from Mnichovice. Her house is adorned with over 3,000 light bulbs. However, the record is held by a man from Litomyšl, who is already famous for his beautiful Christmas decorations.
Irena has loved Christmas ever since she was a child, which is why she begins preparing for the holidays very early. She starts decorating her house, garden, garage and the surrounding already at the end of September. Each time she returns home after a hard day of work, she puts in a few hours, so everything is finished as soon as mid-November.
At the end of November, a week before Advent, she organizes a gathering for her friends and acquitances, where mulled wine keeps flowing and her house is officially lit up. LED bulbs with pleasant yellow light shine through the whole village.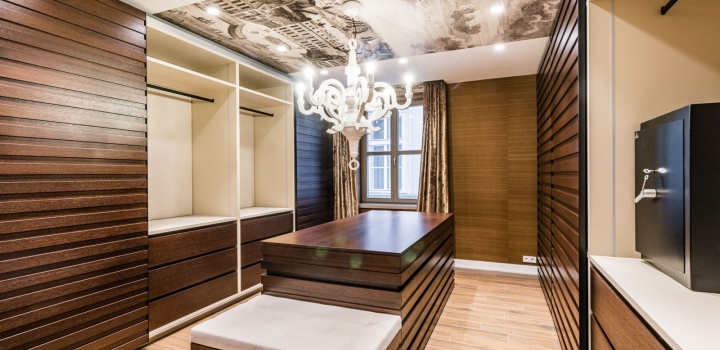 Byt na prodej Smetanovo nábřeží 235m, Praha 1
Show property
"Since childhood, I've loved everything associated with Christmas, so no one is surprised by the amount of money I'm willing to spend on decorations,"
Mrs. Irena confided. She's also trying to vary her decorations every year. With that approach, she's always afraid to look at the electricity bill - it is twice as high as usual. In any case, her house is popular not only among local adults, but mostly among children. Everyone stops by to admire it.
A record-breaker
A couple of enthusiasts who like to decorate their houses can be found throughout the country, but some of them ten to overdo it, turning their home into a monstrosity - yet even that can look like a beautiful, fairy-tale-like dwelling to some.
For example, Václav Trunec from Chotovice near Litomyšl illuminated the village with 46,000 bulbs in all the colors of the rainbow. He'd picked up decoration as a hobby almost twenty years ago, starting with just a couple of bulbs in the window. Today, the world knows about his house. You can even find it on the kudyznudy portal. He does avoid the American motives of Santa Claus, though. In his garden, you'll find a sleigh, various animals, wheelbarrows...
Although some might think he took it too far, his decorations had been entered in the Czech Book of Records and in 2009 and 2010, he won the competition for the most beautiful Christmas decoration in the Czech Republic.
The power consumption of Christmas lights is comparable to the energy of almost 50 switched on TVs or 10 washing machines. So, how many "TVs" or "washing machines" do you have on?
Video
View photo gallery