It is three years now since the Chanel House of Fashion presented the deluxe Boy-friend watch, which boasts a simple and pure design. Since then the brand has presented various innovations and this year it presented the unique skeleton design at the Baselworld international watch industry trade fair, which is held every year in Basel in Switzerland. A masculine style lady's watch with deluxe diamonds and a naked interior, which reveals every detail of the watch.
Video
Every detail of the Chanel watch received attention
The Chanel Boy-friend Skeleton Caliber 3 watch is absolutely magnificent. Coco Chanel herself, who incorporated the feminine style with masculine elements into the brand, would have loved this deluxe watch. However, its creation was not simple!
Several years were spent creating the design
It took three whole years before and excellent and unique design was created so that the watch looked perfect from every angle. The watch is dominated by its internal skeleton, which is the highlight of the entire design. Chanel really played with its appearance. The watch, which was introduced onto the market in 2015, retains its octagonal shape, which imitates the deluxe square in Paris, the Place Vendome. The iconic Chanel No. 5 perfume flagon is also inspired by this shape.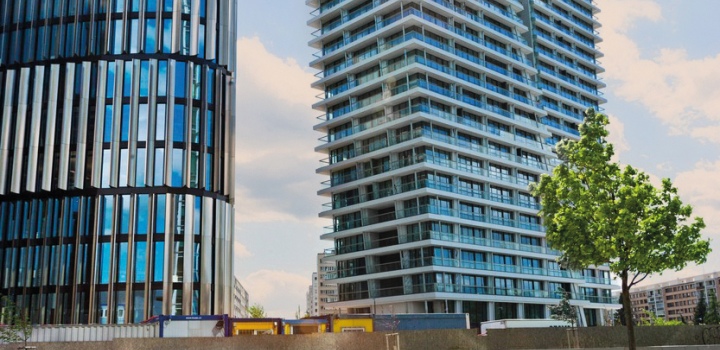 Luxusní byt na prodej - V Tower - 112, Praha 4
Show property
Love at first glance
The new model of the Chanel Boy.friend Skeleton Caliber 3 watch is created in eighteen-carat beige gold with deluxe sparkling diamonds or without them. As well as the skeleton, it also boasts a shiny black alligator leather band. Its unique design, created by the internal skeleton with its interlinked circles, creates an interesting visual contrast. And of course you will have to pay for this luxury. The watch with diamonds costs over a million Crowns and nearly as much without them. Would you pay for this beauty? 
View photo gallery