Black is no longer a taboo
Wedding etiquette always claimed that the guests should never wear black to a wedding, but what about the bride? Does that apply to her too? Not anymore, because according to Marchesa, this year's S/S 2018 collection can't make do without at least one black detail. Be it a luxurious black velvet belt, hairpiece, earrings with a leaf or even a black detail in the fluffy tulle. But you can certainly forget about an all-black dress.
Romantic, trendy and luxurious
Are you a bride with a romantic soul? Then the S/S 2018 collection by the Marchesa fashion brand is the ideal choice for you. The gowns are made of luxurious lace, from delicate to rather bold. Some gowns are very light and refined, while others are more striking with 3D floral embellishments. The dresses covered in blossoms look like a beautiful garden in bloom that you simply want to sink into. You can choose from wonderfully clingy gowns or those with a wider skirt, suitable for a princess.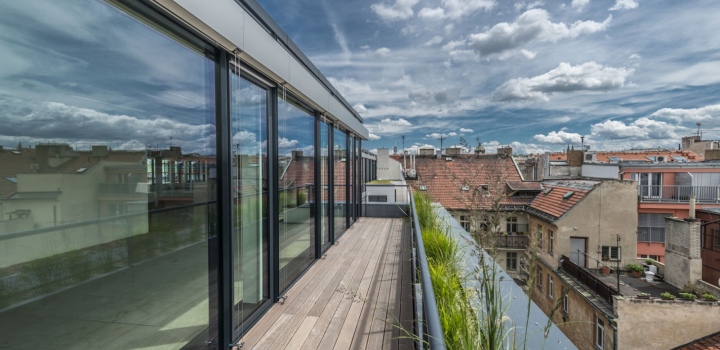 Kanceláře k pronájmu, Praha 1 - 387m2, Praha 1
Show property
Femininity and drama
You will feel like the start of the day in the type of gown offered by the American brand, which specialises in luxury dresses under the guidance of Georgina Chapman and Keren Craig. The important thing is to choose the one that fits you best, highlights your curves and meets all your expectations. You will be refined and elegant in a lace dress, and the black details will add a touch of drama.
Dominika Nečasová