Naked dresses are still a huge trend
For the collection for this year's spring/summer, the fashion house, Oscar de la Renta, presented seductive and popular 'naked dresses', characterized typically by an airy, stylish base decorated with various lacy ornaments. These dresses are translucent, however the ingenuity of the added lace hides the most important parts. Laura Kim and Fernando Garcia have bestowed lightness and sensuality and ethereality upon them. Every bride will look like an irresistible fairy in this dress!
3D flower embroidery with the best-looking arrangements
Petals, flowers, but also ferns patterns of the most exceptional laces create a stunning effect on dresses. It suffices to imagine your wedding on a field amid blooming flowers. You step through the aisle to your groom in a light, translucent dress decorated with fine flowers and a veil...Such a dress is ideal for both a boho wedding and for a classic one. It is only up to you, if you'd rather wear simple sandals or high heels.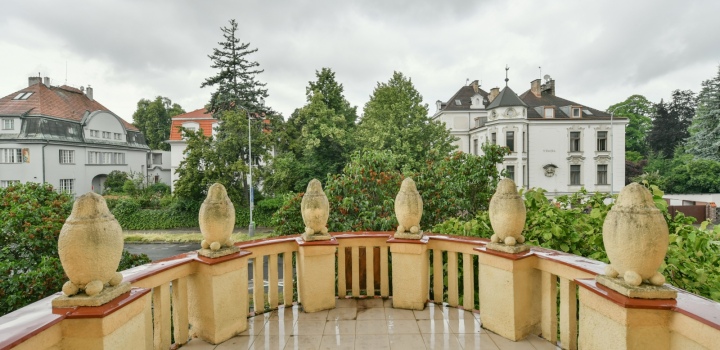 Luxusní vila na prodej na Praze 6-Bubeneč, Praha 6
Show property
There are a number of options offered by the SS 19 collection. You only need to choose!
Not every bride can wear any type of dress cut. You will find a number of types in the collection of Oscar de la Renta: From corseted dresses with larger skirts, longer sleeves, and bared shoulders to seamless dresses in the style of a mermaid. For future brides, that do not enjoy the extravagance associated with the 'naked dress', the brand has a dress which combines it with a skirt from a luxury fabric.
Dominika Nečasová